Actually, that's not Marshall but Keir Gilchrist, the actor who plays him. In the new comedy IT'S KIND OF A FUNNY STORY, Gilchrist is still surrounded by the craycray but this time it's not Toni Collette and her "alters" but a whole mental ward. And this time he's straight and falling for fellow mental patient Emma Roberts; Speaking of multiple personalities… If you've longed to hear Ed Norton do a funny character voice again after his two-faced breakthrough in Primal Fear (1996) check out his reedy-voiced foul-mouthed convict STONE. Will Robert DeNiro deem him rehabilitated and sane enough to return to regular society?; Out director Greg Berlanti's romantic comedy LIFE AS WE KNOW IT starring Katharine Heigl, Josh Duhamel and Josh Duhamel's underpants is also opening.
BONUS SCENES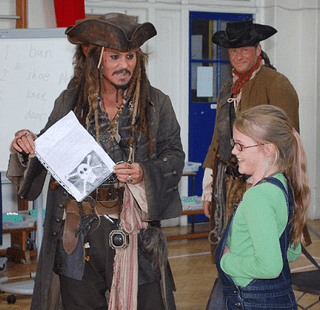 Did you hear that Johnny Depp visited a  school dressed as Captain Sparrow in response to a nine year-old's plea? Even if you're tired of the Jack Sparrow shtick  that is so cool.

Blue Valentine, a portrait of a disintegrating marriage between Ryan Gosling and Michelle Williams (giving two utterly fantastic performances) just got some very bad news. It's been slapped with the dread NC-17 rating which makes it very hard for a movie to see theaters. Now, the movie was never going to be a multiplex hit being a grim indie marital drama but it would have played in major markets. Having seen the movie I can't recall what on earth would have warranted this (there's no penis shots — they hate those — and not a lot of nudity all told) but some people are claiming it's an uncomfortable sex scene between the spouses when she doesn't really want to have sex. (Imagine not wanting to have sex with Ryan Gosling!) Others claim it's an oral sex / female orgasm issue. The MPAA, the board that rates movies, historically hates to see women experience sexual pleasure onscreen. A rape scene will get you an R but show a woman's face in closeup while she's experiencing an orgasm and they'll hand you an NC-17. If you've ever seen the documentary This Film Is Not Yet Rated it's well worth a look for its detailed expose of their sex-phobia, misogyny and homophobia.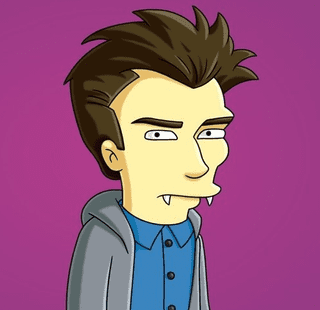 Did you hear that Daniel Radcliffe is joining the endless list of celebrities who've made guest "appearances" on the Simpsons. Here's the twist: He's playing "Edward" from Twilight instead of Harry Potter. The episode will air on November 7th.

Speaking of Harry Potter, Warner Bros has cancelled the 3D conversation of The Death Hallows Part 1 (yay!) Oh and also: If you've been aching to see Ryan Reynolds all glowing and green, the Green Lantern trailer will debut in front of the new Potter next month.

It's been ages since Brad & Angelina co-starred in Mr & Mrs Smith (2005), but The Tiger, a future film on Darren Aronofsky's (Black Swan) To-Do Calendar may reunite the world's most watched movie star couple. But before that Aronofsky may or may not reunite with Hugh Jackman (The Fountain) to make the Wolverine sequel. Why do creative maestros like Darren Aronofsky, who make films as intense and intimate as The Wrestler and as visually striking as Requiem for a Dream leave all that behind for franchises? Here's why.
THE CLASSICS

  Or, rather a reinterpretation of a classic. Here's the first pic of Michelle Williams doing her best Marilyn Monroe.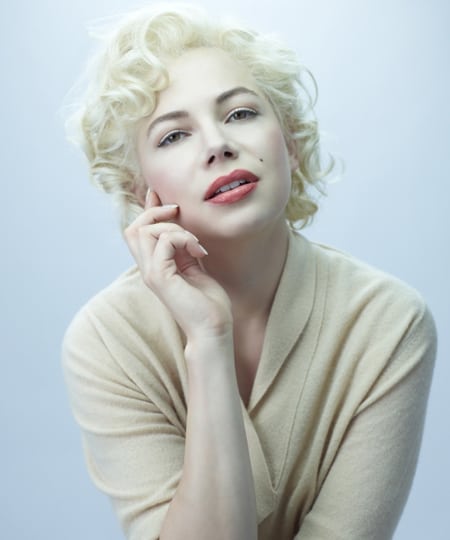 My Week With Marilyn is about to start shooting. Michelle plays Marilyn (as visualized) and Kenneth Branagh will play the supporting role of Sir Laurence Olivier. The drama, based on the book of the same name, takes place during the shooting of The Prince and the Showgirl, and is about Marilyn's week long escape with a crew member (Eddie Redmayne). Other actors doing mimicry include Dougray Scott as Arthur Miller and Julia Ormond as Vivien Leigh. I can't imagine anyone pulling off Vivien Leigh but maybe that's just me. Vivien slays me.
What do you think of this Michelle/Marilyn hybrid?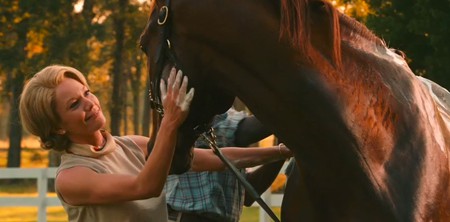 What is it with girls and horses?

NATHANIEL ROGERS
…watches trailers through fingers (too many spoilers) and waits impatiently for the feature. He blogs daily at the Film Experience.

NOW PLAYING
From here on out each year the weekends bring us a a mix of Oscar hopefuls and regular popcorn fare. Bolting out of the gate this weekend is the inspirational sports drama SECRETARIAT which hopes to be both. Diane Lane is "Penny Chenery", Secretariat's owner, who promises to deliver a triple crown. It's a true story so one guess as to whether she manages this astonishing feat. The critical reaction is already fascinating with Roger Ebert, whose tastes tend to dovetail with Oscar voters, declaring "4 stars!" while others like Andrew O'Hehir at Salon proclaim it Tea-Party flavored which is, as you may have guessed, not a compliment. But despite how often Hollywood and the Academy are accused of being "liberal elite" Hollywood is actually quite an aesthetically conservative place and they respond well to right-wing friendly films (Forrest Gump and The Blind Side being just a couple of famous examples.) If the film is a hit, Oscar contention could definitely follow. It's definitely trying to play it like The Blind Side.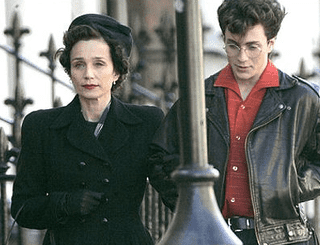 NOWHERE BOY, a film about John Lennon's (Aaron Johnson) early years is also opening in limited release. It probably won't get too far with Oscar as it's a fairly mild pre-fame biopic and they prefer the full birth-to-death approach but it does contain two smashing performances from Kristin Scott Thomas and Anne-Marie Duff as Lennon's "aunties" which are both worth a look. Scott Thomas recently told French Première that she doesn't need awards but here's hoping she wins some traction for another marvelous turn. She's way too good to be continually sidelined in English language features. Only the French know what to do with her these days.

ALSO OPENING: Look! It's everyone's favorite gay TV teen (give or take Glee's Kurt) "Marshall" from United States of Tara.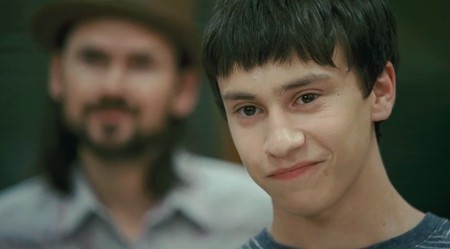 More AFTER THE JUMP