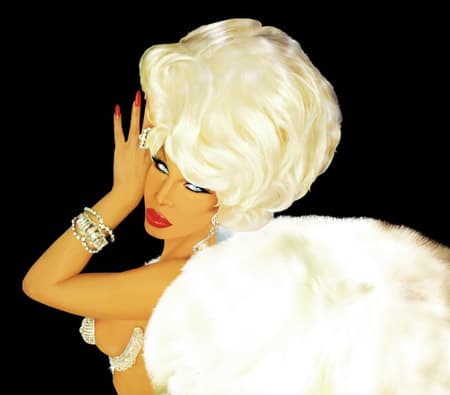 Modern Tonic — a free daily email delivering gay-approved pop culture gems before they get co-opted by everyone else — presents a weekly music update here on Towleroad.

MUSIC NEWS:

Transsexual icon Amanda Lepore debuted the video for "Marilyn," her homage to Marilyn Monroe's last hours; track is from her forthcoming album I…Amanda Lepore, due in 2011. Peace Bisquit labelmate singer/songwriter Chris Willis, who scored bigtime with three huge David Guetta tracks in the last year, debuted his first music video, for "Louder (Put Your Hands Up)," this week; track is from his own album, due early 2011.

Glee Christmas album due November 16, just ahead of the December 7 holiday episode.

Michael Jackson named top-earning dead celebrity.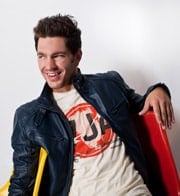 Grammer Lesson: Up-n-coming singer/all-around-hottie, 26-year-old Los Angeleno Andy Grammer just released his debut music video, the interactive, choose your own adventure-style "Keep Your Head Up." Look for a cameo from Rainn Wilson, and a debut album in 2011.

Katy Perry wants to know who lights up your life.

Pop collage mastermind Girl Talk (aka Gregg Gillis) chats about his much-anticipated follow-up to 2008's Feed The Animals. The as-yet-untitled album is due by the end of 2010.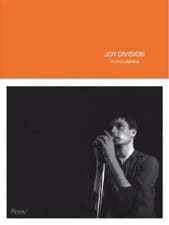 An eponymous new book on Joy Division by photographer Kevin Cummins is out today. Featuring over 200 photos of the seminal band, the book also includes images of rare items such as unreleased single covers, concert tickets, Factory Records flyers, fan club badges and more. Joy Division fans in NYC may want to check out a gallery showing of the book's photographs Monday November 1 from 6 PM.

Swedish singer Lykke Li finally drops some new music, and she's offering it up for free in exchange for your email address. Orchestral Manoeuvres in the Dark have a similar offer for their new single "Sister Marie Says" off current album History of Modern.

Kylie Minogue is working American TV this week, with performances tonight on ABC's "Dancing With the Stars" and tomorrow on NBC's "The Tonight Show With Jay Leno." She'll also appear on ABC's "Extreme Makeover: Home Edition" on November 7.

R.I.P.: Sony Walkman.

The Cure's Robert Smith has lent his vocals to Crystal Castles' new single "Not In Love," due December 6.

Towleroad October 26, 2010 by moderntonic.com

TODAY'S FEATURED NEW RELEASES: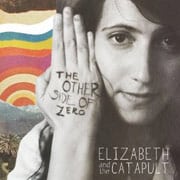 The Other Side of Zero, the sophomore release from the Brooklyn trio Elizabeth & the Catapult, sounds as if it was created by shiny, happy people. Those nimble piano chords! The strummed acoustic guitars! Elizabeth Ziman's sweetly soulful vocals! Yet what tricksters these Brooklyn-ites turn out to be. The metronomic pounding of opener "Time (We All Fall Down)" masks an underlying obsession with failure. "Go Away My Lover" starts like an Irish love song until an instrumental breakdown mirrors the angry duet between warring partners. "Julian Darling" is an upbeat music hall number for an unreachable, delusional friend. And the title track — with its sad electric zither howling notes like a coyote alone on the prairie — is where the band confronts the fear that's been bubbling beneath the surface of every single song here.  "I could dream of nothing darker than to look fate in the eye," Ziman tell us with a barely masked ache in her clear voice, "So scared of the worst that the best just passed me by."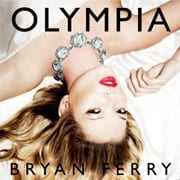 The sexiest man in the world just might be a 65-year-old guy with a voice like buttah, sweet and soft and usable as a lubricant in a pinch. Bryan Ferry — who put the glam in glam-rock as the frontman for Roxy Music — is in sultry seduction mode on his 13th solo release, Olympia. Featuring a first-rate roster of guest musicians from Flea to Radiohead guitarist Jonny Greenwood and former crony Brian Eno, Ferry mixes and matches sexy originals with covers on an album that's as transcendent and erotic as Roxy's seminal Avalon. Opener "You Can Dance" is an invitation to the hazy nightlife revelry that Ferry explores over 10 tracks (12 on the Deluxe Edition) — as airy and buoyant as Avalon's "The Space Between." The Scissor Sisters' co-write "Heartache by Numbers" is a softly crooned pop confection. Tim Buckley's "Song to the Siren" — covered by both Robert Plant and This Mortal Coil — is a faster, groovier version than we've heard. And when the soulful backup singers chant "Love! Love! You fit me like a glove!" on the bass-popping "BF Bass (Ode to Olympia)," honey, all we can say is go ahead and slip it in.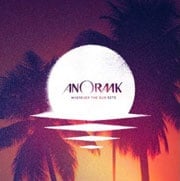 French DJ/producer Frederic Riviere dba Anoraak drops his frothy electro debut today, Wherever the Sun Sets. Though the synths may be mechanical and chilly, the tunes are warm and inviting. Riviere has a pleasantly nondescript voice, but he surrounds himself with great atmospherics and burrowing hooks. The single "Try Me" is like Francis & the Lights tackling synth-pop. "You Taste Like Cherry" is as refreshing and tasty as its title; the instrumental "Midnight Sunset" is as evocative as that sounds. And when he wants to shake it up a little, he brings in divine female voices: Sally Shapiro on the light funk of "Don't Be Afraid" and Scottish-French chanteuse Siobhan Wilson on the sunset drive-time groove of "Dolphins & Highways."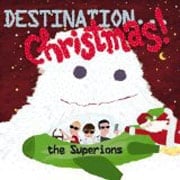 A friend of ours thought the Superions' "Fruitcake" was too obvious for satire. But we say the B-52's Fred Schneider and his electronic henchmen can do no wrong with Destination… Christmas!, featuring titles such as "Santa Je T'aime" and — we're licking our lips — "Santa's Disco."
 
Until One is a strange name for the debut of the DJ collective known as Swedish House Mafia. From the banging up mashes and club-burning beats on "Miami 2 Ibiza" and "Show Me Love" featuring Robin S, one a.m. is when this party revs up.
L.A. songwriter Juliette Commagere might as well be from another galaxy as the movie capital of the world, because she's as weird and wondrous as Bat for Lashes or Björk on her sophomore album The Procession.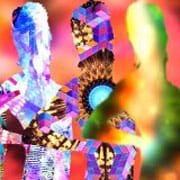 As compilations go, We Were So Turned On: Tribute to David Bowie is a doozy, two discs of Thin White Duke classics to benefit the War Child International foundation. Check out Carla Bruni's beautiful ballad of "Absolute Beginners" or papercranes' twee take on "Blue Jean."
Also out:  Mark Salling — Pipe Dreams; Taylor Swift — Speak Now; Michael Bublé — Crazy Love Hollywood Edition; Dixie Chicks — The Essential Dixie Chicks; Warpaint — The Fool; Avey Tare — Down There; Andrew Bird — Useless Creatures; Prefab Sprout — Let's Change the World with Music

MUSIC VIDEOS:
Sunday Girl — "Stop Hey"
Jade Williams aka Sunday Girl looks like an adorable English school girl as she poses and dances through this bouncy tune's clip. Little Boots meets Florence + the Machine perhaps?
Yelle — "La Musique"
It's a Daft Punk disco party from this French trio fronted by Julie Budet (aka Yelle). This clip's a cut-and-paste digital job with iconographic images of Penelope Cruz, Oprah, Obama, Justin Bieber and more.
Uffie — "Difficult"
Paris-based, Miami-born Uffie walks an endless high school hallway with checkerboard floors, students on the ceiling, and — what? — a Freddie Mercury impersonator. Surreal.
Oh Land — "Sun of a Gun"
Inspired by too-much L.A. sunshine, Oh Land's homesickness became the wintry nightscape of her finger-snapping single. The Danish pop tart born Nanna Øland Fabricius will release her U.S. debut in 2011.