Towleroad October 5, 2010 by moderntonic.com

MUSIC NEWS:

Danny Elfman/Tim Burton 25th anniversary limited edition (only 1,000) soundtrack box set coming for Christmas.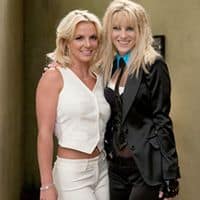 Britney Spears sends flowers to Glee's Heather Morris.

Stream Antony and the Johnsons' new album Swanlights here in full prior to its release next week.

The eminently watchable Nicki Minaj, with Will.i.am, performed new single "Check It Out" last night on "The Late Show With David Letterman." The track samples the Buggles' "Video Killed The Radio Star." 

Lady Gaga and Justin Bieber are both poised to mark unprecedented milestones as they each approach 1 billion video views on YouTube. Gaga averages 1.3 million views a day, Beiber about 3.7 million.

Hercules and Love Affair set European tour dates (some with Gossip); new album, Blue Songs, due early 2011.

P!nk has released the tracklisting for Greatest Hits…So Far!!!, due out November 16. The Best of Nelly Furtado, with three new tracks, also comes out the same day.

MORE NEW RELEASES: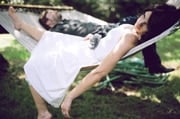 Soft, sweet sounds give way to dark lyrical conceits on St. Lola in the Fields' debut High Atop the Houses and the Towns. The Canadian/Nashville duo of Cindy Brouwer and Jeremy Bose are a rom-com soundtrack away from superstardom with standouts "Fly" and "Hold Me."
Electronic duo Delerium offer up previously-unreleased stripped-down, acoustic versions of nine of their tracks (plus three brand new ones) on Voice, including the classic "Silence" featuring Sarah McLachlan.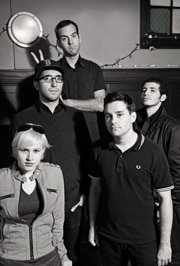 Boston quintet New Collisions' debut album The Optimist is a solid album with a late '70s/early '80s punk/pop feel. The band, appropriately, has opened for the B-52's and Blondie.
The powerful, warbly voice of Sleater-Kinney offers up her first solo album 1,000 Years as the Corin Tucker Band, careening from the country-flecked title track to the Celtic strains of "Dragon" to the — wait for it — Sleater-Kinney-esque "Doubt."
World-class depressive Tricky sounds almost, well, not happy but really engaged on his ninth release Mixed Race. Don't believe us? Check out the club-friendly "Bristol to London" or the spy-guitar rave up "Murder Weapon."
New York producer/DJ Alex Gimeno aka Ursula 1000 releases the Fuzz EP — four fuzzy garage-rocking dance tracks, including "Hey You!," a shagadelic delight featuring none other than the B-52's Fred Schneider.
Also released: Jason Mraz — "Life Is Good" EP (digital); John Lennon/Yoko Ono — Double Fantasy Stripped Down; Faith Evans — Something About Faith; Frank Sinatra, Dean Martin and Sammy Davis Jr. — Christmas with the Rat Pack; Bruno Mars — Doo-Wops & Hooligans; Guster — Easy Wonderful; David Archuleta — The Other Side of Down; Fran Healy — Wreckorder; The Puppini Sisters — Christmas With The Puppini Sisters

MUSIC VIDEOS:
Abe Vigoda — " Throwing Shade"
L.A. four piece throws a Bloc Party and a Drag Race on this clip from their electro-influenced fourth album Crush. What do we mean? Oh, just watch the clip already.
Zowie — "Broken Machine"
This bouncy babe from New Zealand never missed an arts & crafts class as evidenced on this playful Rube Goldberg machine of a clip. This is her debut single and we can't wait for more.
Labrinth — "Let The Sun Shine"
If Taye Diggs grew up on a diet of Euro-pop instead of Broadway show tunes, he might've become this U.K. soul singer. Labrinth (ne Timothy McKenzie) dances through a panoply of colorful backdrops dressed like an old-school Temptation, each scenario a celebration of a strong new talent.
Sky Ferreira — "Obsession"
The Portuguese-American singer-songwriter stalks a volatile (and obviously good-humored) Michael Madsen in her Hollywood narrative about the pitfalls and plusses of overwrought passion.
Modern Tonic — a daily email that delivers gay-approved pop culture gems (before they've been co-opted by everyone else) — presents a weekly music update here on Towleroad.

TODAY'S FEATURED NEW RELEASES: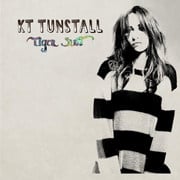 Does KT Tunstall want to get something off her chest? "Hold your fire, I'm coming out and I'll tell you the truth" are the first words of her third album Tiger Suit, 11 powerful songs that play like an apologia for her lackluster last effort Drastic Fantastic. She sounds reenergized here — every inch the feisty Scot who broke internationally with the massive hit "Black Horse and the Cherry Tree" in 2004. From the driving opening track "Uummannaq Song" — named for a Greenland municipality — to the swampy blues of "Madame Trudeaux" and the whiplash-inducing rockabilly stomp of "Come On, Get In," Tunstall's a force of nature. She rarely lets up, adding some lovely left-field elements — the jerky 80's groove of "Glamour Puss," a whistling effect on the lush, Sia-esque "(Still A) Weirdo" — that's a new level of playfulness in her work. Now, about that coming out line…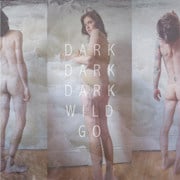 How can it be that Minneapolis sextet Dark Dark Dark's sophomore release Wild Go seems to be the freshest, most breathtaking indie record of the year? They're not even from Brooklyn or Portland! Co-led by multi-instrumentalists/singers Nona Marie Invie and Marshall LaCount, the band infuse their gay chamber folk with handpicked elements of gypsy folk, French Quarter jazz and the sharp observations of the best American singer-songwriters. Invie handles most of the vocals in a style reminiscent of Natalie Merchant while LaCount's reedy voice is softly casual. Accordions wheeze and a lone violin saws away like a Balkan street-corner musician on frenzied opener "In Your Dreams" as Invie and LaCount offer menacing harmonizing to a tale of lacerating isolation. And on the stunning "Daydreaming," a melody that drifts away like a cloudless afternoon portends a night of "unspeakable things," a phrase Invie repeats like an ominous mantra. So step aside, Williamsburg. Watch your back, Oregon; Minneapolis just beat you at your own game.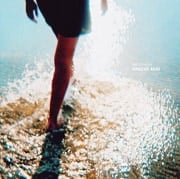 The New York alt quintet Apache Beat wastes no time getting straight to their raison d'etre on Last Chants. Starting with "Knives," they layer sleek guitar riffs atop the driving noise-pop that's a staple of bands as far ranged as the Pains of Being Pure at Heart to Sky Larkin all the way back to — just guess — the Jesus & Mary Chain. It's an old trick — burying grand pop hooks beneath manic feedback — but it's also the greenest thing in the alt-rock playbook: i.e., it's both sustainable and renewable. Front-woman Ilirjana Alushaj is like the modern iteration of Siouxsie Sioux, all chanting bellow on "Walking On Fire" and whooping psychosis on "Your Powers Are Magic." They fold the high-strung guitar artistry of Talking Heads into the dream-pop landscape on the standout "Another Day." And "Nightwaters" sounds like Patti Smith if she'd been a New Wave doyenne instead of a classic punk progenitor. The album title, however, is misleading. We seriously doubt these will be the last chants we hear from this band at all.
Tons more new releases, video, and streaming tunes after the JUMP