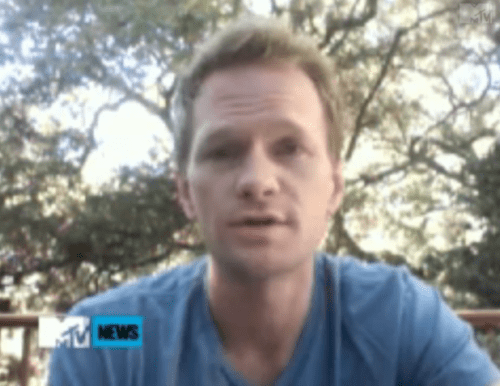 Neil Patrick Harris sent MTV a homemade video with an important message he hoped would reach all of those gay teens tormented by bullies in high school, college or where ever.
"Let me assure you, if you're getting bullied and feeling like you're on the outskirts, that it gets better. Because, when you get older, you find that people are actually drawn towards individuals with different points of view who are proud of who they are and who make interesting and different and unique choices for them — at least I am…but, for Pete's sake, don't cut yourself or jump off a bridge. Please."
It's vital that anyone who is being bullied know that things will indeed get better with time, so please spread the word.
Meanwhile, Lance Bass admitted that he himself was a bully in high school: "I was one of the first ones to jump on the bandwagon to make fun of a gay person, and look how I turned out."
Watch the short of clip Harris AFTER THE JUMP.