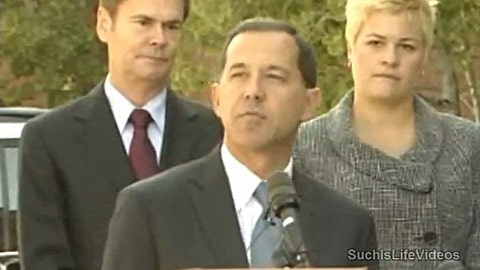 On Tuesday, Human Rights Campaign President Joe Solmonese, with support from the Utah Pride Center, Equality Utah and Affirmation, a support group for gay Mormons, delivered 150,000 signed petitions to the Church of Latter Day Saints Office Building in Salt Lake City, condemning anti-gay remarks made by Mormon Church leader Boyd K. Packer. Solmonese criticized Elder Packer for contributing to the environment of hate which allows anti-gay bullying to go unchecked.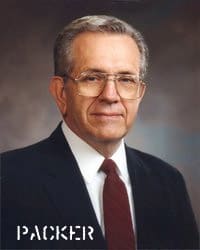 The petitions read:
"I'm appalled that you chose this moment to deliver a sermon saying same-sex attraction is unnatural and same-sex unions are immoral. You have risked further alienating LGBT youth and potentially contributing to suicides of even more vulnerable young people. You've told them that their very identities are 'impure and unnatural,' and you've incited the violence and bullying that often drives them to suicide by repeating lies disproven by both science and the experience of millions of Americans who know their LGBT neighbors and care about them. I hope you will cease putting young people in real peril and acknowledge the scientific truth: Sexual orientation cannot be changed, nor should it be."
OnTop reports: "Solmonese appeared at the conference flanked by Utah-based gay rights leaders, including philanthropist Bruce Bastian, Affirmation President David Melson, Equality Utah Executive Director Brandie Balken and Utah Pride Center Executive Director Valerie Larabee. Packer's speech, given on Oct. 3, sparked a 4,500-strong protest by local gay rights activists, who called the apostle's words painful."
Mormon Facebook groups have sprung to Packer's defense.
Watch Solmonese speak at HRC's press conference, AFTER THE JUMP…