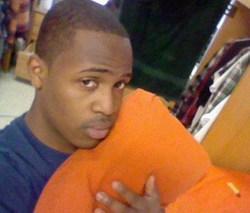 I'm afraid I must deliver some more bad, horribly familiar news: a 19-year old college student named Raymond Chase has committed suicide. Chase, a student of culinary arts at Johnson & Wales University in Providence, Rhode Island, hung himself for reasons that remain unclear. Regardless of his motive, this is a horrible tragedy.
The gay group Campus Pride sent out a statement about Chase's death: "The loss of Raymond this week is the second college LGBT-related suicide in a week and the fifth teenage LGBT suicide in three weeks. The suicide of this openly gay young man is for reasons currently unknown; however, the recent pattern of LGBT youth suicides is cause for grave concern," remarked the group's executive director, Shane Windmeyer.
"Campus Pride demands national action be taken to address youth bullying, harassment and the need for safety and inclusion for LGBT youth at colleges and universities across the country. We must not let these tragic deaths go unnoticed. Together we must act decisively to curb anti-LGBT bias incidents, harassment and acts of violence."  
With all the attention surrounding Tyler Clementi's suicide, it would be nice if the White House and other political forces came out and made a statement about this devastating, disturbing trend. Think they will?