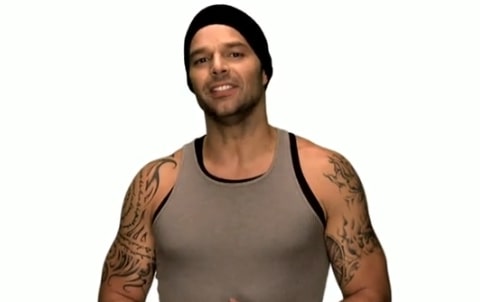 Cyndi Lauper called on some famous friends, including Ricky Martin, Elton John and Idina Menzel, to help fight hate crimes as part of her LGBT-inclusive "Give a Damn" campaign.
"Whenever I hear about a hate crime, I am shocked and saddened," insists John, while Martin continues, "One of these acts of violence and intimidation occurs approximately every hour of every day."
Lesbian comedienne Wanda Sykes jumps in, telling the audience, "Imagine walking down the street and wondering if this is the day that you will be beaten up or even killed simply because of who you are." Actress Rachael Harris then introduces the gay angle, "Gay, lesbian, bisexual and transgender people constantly face this fear, sometimes with devastating results." The group concludes by urging the public to pay attention and "Give a Damn" to stop the hate.
"We as parents, as people, as a nation need to stand up and say enough is enough. We will not tolerate hate any longer," said Lauper in a press statement. "Hate is learned and we need to teach our children that being different is okay."
Watch the video, AFTER THE JUMP…