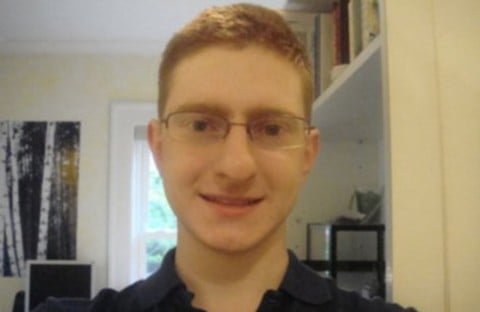 The two Rutgers students responsible for filming 18-year-old Tyler Clementi's intimate encounter with another man and streaming it online via webcam, have withdrawn from the university. Clementi, as you may recall, committed suicide by jumping off the George Washington bridge in late September.
"Steven Altman of New Brunswick, the attorney for Dharun Ravi, Clementi's roommate, said the withdrawals of Ravi of Plainsboro and his co-defendant Molly Wei of Princeton, both 18, mean neither face university disciplinary hearings. 'They were given the option of withdrawing and they can reapply,' Altman said. 'Realistically, they couldn't go back no matter what. He definitely plans to go somewhere else.' Altman said both students withdrew earlier this month, but he did not have an exact date. He was unable to comment on what Ravi has been doing since removing himself from school. Withdrawal was raised as a possibility by university officials during phone conversations in early October, Altman said. In the wake of Clementi's suicide, people within and outside the university called for Ravi and Wei's immediate expulsion. Neither student was suspended, Altman said."
A group called 'Queering the Air' held a protest on Wednesday night, criticizing the condemnation of Ravi and Wei, saying, "We are against the crucifixion of two individuals for the sins of the larger society."
"In a press release, the group condemned Garden State Equality, an advocacy group that demanded Ravi and Wei be charged with hate crimes and receive 'the maximum possible sentence.' Goldstein, the director of Garden State Equality, the largest advocacy organization in the state for gays and lesbians, called Queering the Air a 'radical fringe group.' … 'They stand with (Ravi and Wei). We stand with Tyler Clementi,' said Goldstein. While the students chanted on one side of College Avenue, three self-described "street preachers'' preached loudly to students waiting at the bus stop in front of the gymnasium. 'You say you were born homosexuals, you need to be born again,' said Robert Parker of Old Bridge. "Education without salvation is damnation.'' Parker later went across the street and preached similar messages while members of Queering the Air continued to chant."