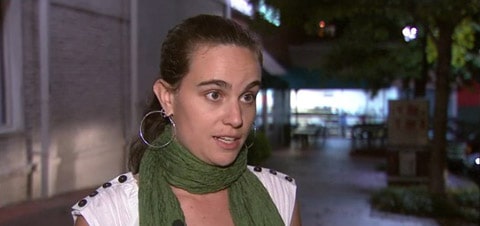 The ACLU is now involved in a claim by a lesbian couple that they were asked to leave the Cameron Village shopping center in Raleigh, North Carolina after they held hands and kissed.
"Caitlin Breedlove says she and her partner had just finished eating at The Flying Biscuit on Thursday afternoon when they went to sit outside. There, they shared a brief kiss after which a security guard approached them and said they had to leave. According to a release, the security guard said that 'being affectionate' was 'inappropriate.' The couple asked the guard if he would have said the same thing if they had been an opposite sex couple. The guard said, 'No.' The couple asked to see the security guard's supervisor, who also said they needed to leave, reminded them Cameron Village was private property and said, "You want this to be public, you want people to see what you are."
A demonstration is planned at the shopping center at 1 pm on Sunday.
Watch, AFTER THE JUMP…
(via pam spaulding)