Thomson Reuters management questions employees about sexual orientation.

Mixner on Obama's DADT statements: "As you listened to President Obama on MTV yesterday about DADT, you couldn't help but feel he was whispering sweet nothings into your ear and seeing someone else on the side."

Drummer magazine founder John Embry dies: "Friends said that it is impossible to overstate the importance of Drummer. For the first time, gay men across the country – particularly gay men in small-town America – saw masculine images of themselves and not the stereotypes presented in mainstream media. Through their encounter with Drummer , many gay men realized that there were others like themselves 'out there.' At the same time, the magazine highlighted gay leather bars and businesses and gave those establishments a national venue."

Photos of Kanye West's bits for sale.

Ryan Kwanten suns his pecs.

Arson was cause of fire at Knoxville gay club: "Assistant Fire Chief Danny Beeler told The Knoxville News Sentinel investigators have determined the incident Sunday morning at Club XYZ was "a set fire" for which no motive has been established."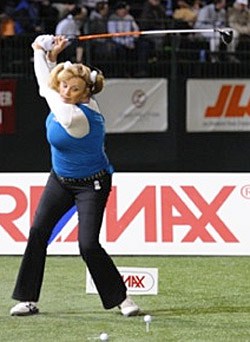 Trans golfer Lana Lawless sues LPGA.

Florida cops use taser on naked jogger.

Saudi prince accused of murdering servant in London hotel may face death penalty in home country for being gay if deported, court hears.

"No means yes. Yes means anal.": Yale Delta Kappa Epsilon frat hazing sparks campus controversy.

Tom Cruise on board for Top Gun 2?

Bloody biceps!

Madonna in 1990: "When God decided where the beautiful men were going to live in the world, he did not choose Chicago."

DADT Judge Virginia Phillips not an activist, say colleagues: "I think the world of Ginny. She's a wonderful person on a personal level. She's a great judge. She's one of the hardest working people that I know. I like to think that I put in a lot of hours and work hard, but no matter how early I got in or how late I stayed, her car was still there when I left."

Enquirer floats John Travolta video.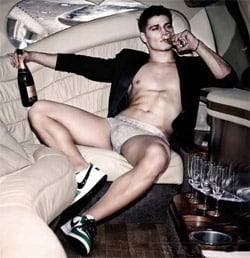 Not something I'd kick out of the back of my limo.

Joe Manganiello is off the market.

Kathy Griffin to donate salary from upcoming show to The Trevor Project:  "When we hear about these tragic suicides, whether we are a part of this community or not, we feel helpless. We question what we can do and how we can help….Don't worry, the show itself will be my normal offensive material."

Jesse Metcalfe collects taxidermy.

Brazil auctioning off the Amazon to timber companies? "It may seem shocking, but according to reports by Reuters, Brazil is preparing to auction off big chunks of the Amazon rainforest to timber companies. By year-end 2.47 millions of acres of forests will go under private management, with 27 million acres privately controlled within five years–that's an area the size of Virginia."