Visit msnbc.com for breaking news, world news, and news about the economy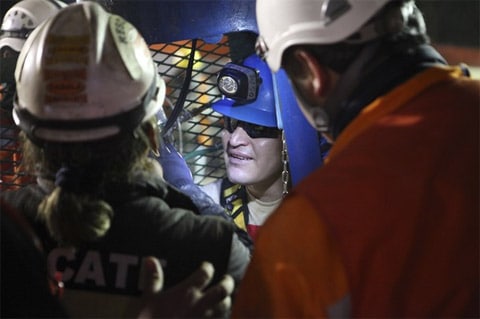 As of this posting, nine of 33 trapped Chilean miners had been brought to the surface in a rescue operation which has garnered worldwide attention. The Guardian has a liveblog of the rescue.
Above, Osman Araya, the sixth miner to be brought to the surface.
MSNBC is providing live coverage, AFTER THE JUMP…