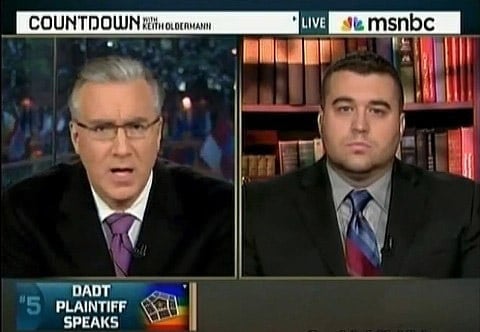 Last night, Keith Olbermann spoke with Servicemembers United's Alex Nicholson, the only named plaintiff in the lawsuit brought by Log Cabin Republicans challenging "Don't Ask, Don't Tell". Yesterday, Judge Virginia Phillips issued a ruling barring enforcement of the discriminatory policy.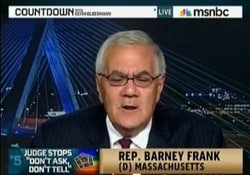 The Department of Justice has until December 16 to appeal the ruling.
Rep. Barney Frank (D-MA) also joined Olbermann and said he thinks it would be "very foolish" for the administration to file any appeal before seeing what happens to DADT in the lame duck session on November 15.
"What I would urge administration to do is nothing until Congress has reconvened and the Senate has had a chance to vote on it."
Watch, AFTER THE JUMP…