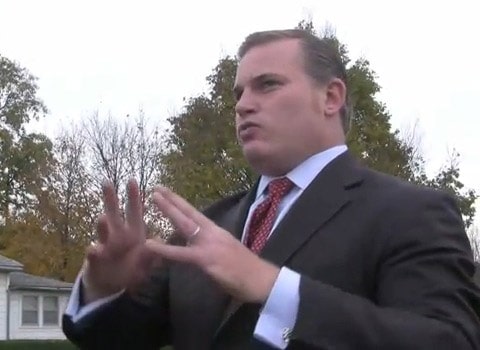 National Organization for Marriage (NOM) Executive Director Brian Brown lectures the Courage Campaign's Arisha Michelle Hatch at the Des Moines airport on Monday at the start of the Iowa for Freedom hate-a-palooza 'Judge Bus' Tour.
Insists Brown: "A mother can nurture and take care of a baby. A man can't do that."
Watch, AFTER THE JUMP…
I'll have more from the Judge Bus tour later today.