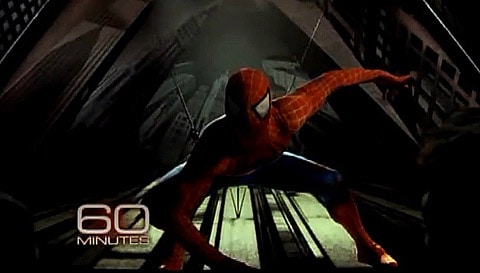 The record-breaking operational costs involved in staging the elaborate new Julie Taymor-U2 Spider-man musical included this:
"One whole day was devoted to make sure there was nothing inappropriate showing in the crotch area of the suit. Andrew (Garfield) should be flattered that it took so long to get that part right!"
Last night 60 Minutes offered a preview of the production. Watch, AFTER THE JUMP…
Sunday night's first preview was stopped at least five times for technical issues.