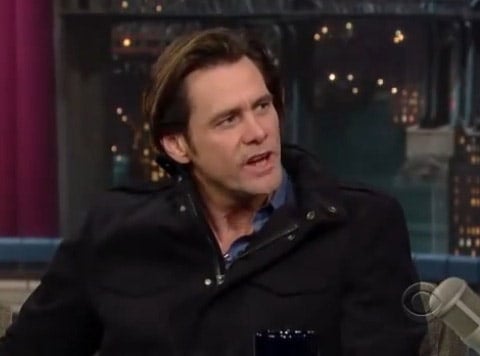 In a Friday night appearance promotion for his upcoming film I Love You Phillip Morris, Jim Carrey called David Letterman on a dumb line of questioning.
Asked Dave: "And, in terms of a leading man, a heterosexual playing a homosexual, do homosexuals say 'well, that shouldn't have been a homosexual' or do you worry about your image as a heterosexual leading man playing a homosexual?"
Replied Carrey: "Boy, we haven't grown at all, have we? We haven't grown at all…. We're still children in the schoolyard. Honestly. No offense Dave, for god's sakes, have you ever seen a gay man? Are there gay people in Indiana? Is it ok to be gay there, is what I'm asking. There's not a policy against gay people there or here?"
Watch, AFTER THE JUMP…
(via aksarbent)
PS – Check out the red band trailer for the film HERE.