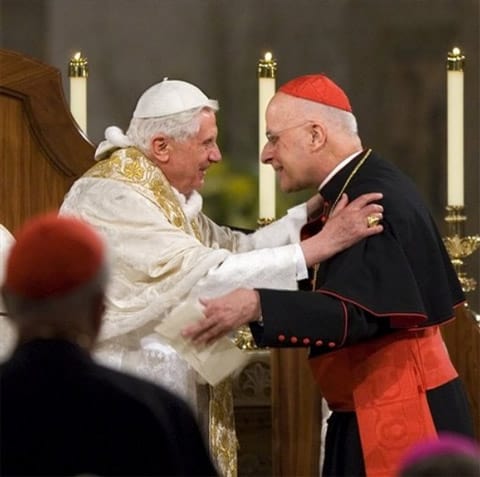 Even though it's not technically "marriage", Cardinal Francis George, the head of Chicago's Roman Catholic archdiocese, attacked a civil union bill Illinois lawmakers are expected to take up.
Said George:"'Everyone has a right to marry, but no one has the right to change the nature of marriage. Marriage is what it is and always has been, no matter what a Legislature decides to do; however, the public understanding of marriage will be negatively affected by passage of a bill that ignores the natural fact that sexual complementarity is at the core of marriage."
The Chicago Tribune adds: "George went on to argue that the legislation could require faith-based institutions to provide adoption and foster-care services or other social services to couples in civil unions. He also contended it could hit small employers who opt against providing family benefits to workers in same-sex civil unions. Backers of the civil unions legislation, which would be the first major expansion of gay rights in the state since 2005, could seek a vote on the initiative as early as next week when lawmakers return to Springfield."