Elton John is set to play a concert at the "Green Acres" estate of Ron Burkle in Beverly Hills to benefit the American Foundation for Equal Rights.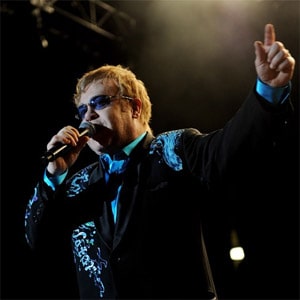 Said Chad Griffin, Board President of AFER: "We are deeply honored to have the support of Sir Elton John. The American Foundation for Equal Rights stands for the enduring principle that all Americans are created equal, and believes that ending state-sanctioned discrimination is a critical step we must take toward ending the hate crimes and suicides that continue to claim the lives of young Americans."
The concert is set to take place on January 19th. All proceeds will support the American Foundation for Equal Rights, the sole sponsor of the Perry case, which is being argued by the Foundation's legal team headed by Theodore Olson and David Boies, the opposing attorneys in the Bush v Gore case that decided the presidency. The American Foundation for Equal Rights is a 501c3 non-profit organization.
Ticket information is available by contacting events@afer.org.
Considering his apparent enthusiasm for this challenge, and the foundation's mission, perhaps John could also refute earlier (2008) statements that civil partnerships are as good as marriage.
Perry v. Schwarzenegger, the federal challenge that AFER is pursuing against Proposition 8, goes before the 9th Circuit Court of Appeals on December 6.