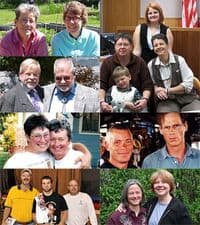 Back in July I posted about a lawsuit brought by the ACLU and seven same-sex couples in Montana, seeking the same rights as heterosexual married couples in the state. 
The state's attorney general today filed a motion for dismissal:
"Spousal benefits are limited by definition to married couples, and the Montana constitution defines marriage as being between a man and a woman, Attorney General Steve Bullock said. The court does not have the jurisdiction to require the state to extend spousal benefits beyond that definition, Bullock said in a motion to dismiss the case. "Courts may not exercise the power to enact laws and revise, alter or amend the constitution," Bullock said. Such policymaking power belongs to the Legislature and the people of the state, he added. District Judge Jeffrey Sherlock has set a Jan. 25 hearing on Bullock's motion to dismiss the case."