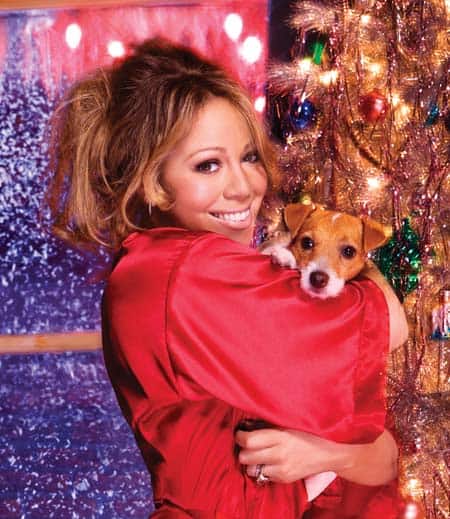 Modern Tonic — a free daily email delivering gay-approved pop culture gems before they get co-opted by everyone else — presents a weekly music update here on Towleroad.

FEATURED NEW RELEASES: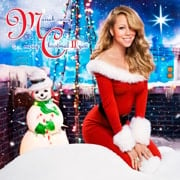 With Halloween over, another holiday season is fast upon us. Which kinda makes us dread the onslaught of hoary holiday chestnuts that have roasted too long on an open fire. To the rescue today: Mimi Claus — that's Mariah Carey to you — who drops Merry Christmas II You, her second holiday album, and it's every bit as colorful, curvaceous and inviting as her hip-hugging red-velvet Santa suit on the cover. She does the chestnuts proud — whether medley-ing "O Come All Ye Faithful / Hallelujah Chorus" into gospel soul or turning "Here Comes Santa Claus (Right Down Santa Claus Lane) / Housetop Celebration" into a funk jam with a bass line that's like Grandmaster Flash booty-whomping Rudolph into shape. But the standouts are the originals. "One Child," written with Marc Shaiman, is a quivering ballad with a children's choir. And "Oh Santa!" (see the new video here) — a finger-snapping, new-fangled chestnut — is borderline crazy; when a dimly Celtic melody swoops into the stratosphere towards the close, we couldn't tell if it was a pennywhistle or Mimi Claus herself.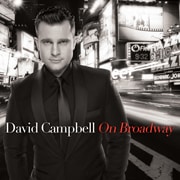 The overture that opens Australian singer and stage performer David Campbell's On Broadway is such a disarming throwback to the days when going to the theatah, dahling was for sophisticates in evening gowns and tuxedos. And we wouldn't mind a bit of that glamour sprucing up the Broadway sidewalks. Campbell — the youngest performer to headline New York's Rainbow & Stars room — has a strikingly pure high tenor that careens about the orchestrated arrangements like a bee to honey. From the soft-shoe shuffle of Chicago's "All I Care About" to Les Misérables' "Bring Him Home," he's an unabashed old-school crooner who can make you a weak-kneed swooner. Better yet, he has the brash exuberance of the young Hugh Jackman; he even tackles Jackman's Tony-winning turn as Peter Allen by covering "When I Get My Name in Lights" from The Boy from Oz. When aggressive electric guitars announce "Goodbye" — a good song from the forthcoming Catch Me If You Can — it's as if a boorish houseguest made an inappropriate comment amidst well-heeled diners. But that's a small blip on an otherwise pristine accomplishment.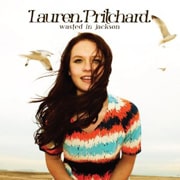 We guess that titling her debut Wasted in Jackson (out digitally now; on CD next year) has fooled everyone into thinking U.K.-based, Tennessee-born Lauren Pritchard is a country artist. She may be country by birth, but she's a soul singer by nature, reminiscent of Dusty Springfield and her modern forebears (Duffy springs to mind). Pritchard is down-to-earth where a lot of R&B divas reach for the stratosphere; a lyric on opener "Stuck" calls her boyfriend "sweet like dinner." When she confronts a bad relationship, she concludes it's "Not the Drinking" ("not the drugs, not the money," etc.). And she's not above some cheap, glorious vindication. When lovers accuse each other of f**king around and it's time to pay up, Pritchard sings — with righteous conviction — "I hope it's you" on the song of the same name. Pritchard is still young — 22 — but she doesn't glorify her pain, doesn't overstate her case and notices the world outside of her head. Maybe that makes her a country singer after all.

Towleroad November 2, 2010 by moderntonic.com

MUSIC NEWS:

Sign up for news on Kylie Minogue's North American Aphrodite Les Folies 2011 Tour.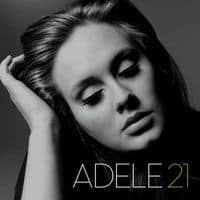 Grammy winner Adele has announced the follow up to her debut album 19, titled 21. The album drops February 22 and the lead single, "Rolling in the Deep," is out November 15.

London's White Lies, who made waves with their 2009 album To Lose My Life, have announced a January 18 release date for their follow-up album Ritual. Lead single "Bigger Than Us" debuts November 22.

Stream Cee Lo Green's new album The Lady Killer (out November 9) in its entirety.

Michael Jackson's mother, Katherine Jackson, will discuss her son's death November 8 on The Oprah Winfrey Show.

Australia's The Temper Trap, known for their hit single "Sweet Disposition," had some top remixers (such as Rollo & Sister Bliss and Penguin Prison) re-work their 2009 debut Conditions. Conditions Remixed can be heard in fuil here.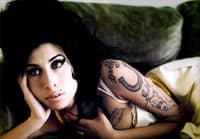 Was Amy Winehouse's first recorded vocal (listen here) in several years worth the wait? From Quincy Jones's Q: Soul Bossa Nova (out November 9), her cover of the 1963 classic "It's My Party" marks a reunion with Back in Black co-producer Mark Ronson.

The track listing for Nicki Minaj's debut album Pink Friday (out November 22) was released and, befitting for the artist who garnered attention guesting on other artists' tracks, Minaj has a slew of A-listers lending vocals on hers: Eminem, Drake, Rihanna, will.i.am. Kanye West and Natasha Bedingfield.

Duffy performs title track from her forthcoming album on The Tonight Show yesterday.

Last week we mentioned that Robert Smith, iconic front man for The Cure, put his vocals to "Not In Love," the new single from Crystal Castles. We got ahold of the track and are passing it along as a free download (in player above) for our readers. Hope you like it as much as we do.

MORE NEW RELEASES: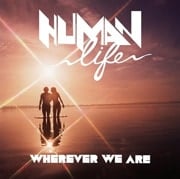 L.A. nu-dance trip Human Life explore the big, bouncy world of Italodisco on Wherever We Are, an extended play featuring two Goldfrapp-ian jams — the title tune (free download of Nightriders remix above) and the molto bene "Italo Crimewave" — and remixes galore.
The hills are still alive as The Sound of Music arrives on Blu-ray today. Extra bonus: On the Limited Collector's Edition and the 45th Anniversary Edition Soundtrack, Glee's Lea Michele gets gleeful on her version of "My Favorite Things" (stream above).
U.K. dance movement "dubstep" is still an underground concept here in the States, but Diplo is here to educate your ass (and ears) with Blow Your Head: Diplo Presents Dubstep.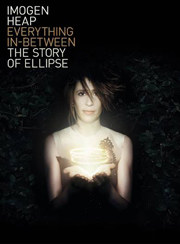 Former Frou Frou frontwoman Imogen Heap releases Everything In-Between: The Story of Ellipse, a DVD docu-journey about the writing and recording of her Grammy-winning album Ellipse.
Also out today: Natalia Kills — Mirrors Remix EP, N.E.R.D. — Nothing; Various Artists — Music from and Inspired By the Original Motion Picture "For Colored Girls;" Huey Lewis and the News — Soulsville; Pet Shop Boys — Ultimate (import); Elvis Costello — National Ransom; Brian Eno — Small Craft on a Milk Sea; Black Dub — Black Dub

MUSIC VIDEOS:
MEN — "Off Our Backs"
Le Tigre's JD Samson offers a playful synth chant and an even livelier clip — men and women in a tug of war that's as sexual as it is metaphoric. Regardless of which side falls first, they'll all be a sexy pileup of their own choosing. Free download of the Lemonade Remix in player above.
Nervo feat. Ollie James — "Irresistible"
Done in the style of cut-and-paste, this digital animation has precisely etched depth-of-field shadow, light sources that are visible, and a song — by Australian twins Nervo and their helpmate James — that's an equal companion to Kelly Rowland's "When Love Takes Over."
Starshell — "Superlova"
The first female artist signed to Mary J. Blige's Matriarch label, Starshell's tune sounds more like Minogue than Mama Blige, with an 80's sci-fi homage to match.
Alexandra Burke — "The Silence"
This video from the U.K. season 5's X-Factor winner is a black-and-white diva fashion shoot. Only thing better than the girl's robust pipes? Those clothes, meow!