Modern Tonic — a free daily email delivering gay-approved pop culture gems before they get co-opted by everyone else — presents a weekly music update here on Towleroad.

 TODAY'S FEATURED NEW RELEASES: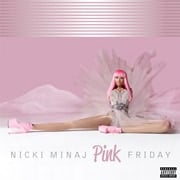 Nobody in hip-hop has been able to fill the quirky shadow that Missy Elliot cast, but the voluptuous, gay-friendly Nicki Minaj comes close. Like Missy, Nicki returns to a nostalgic, pre-Guetta urban sound in her debut, Pink Friday. She not only caught our attention with the Annie Lennox-sampling "Your Love" in early 2010 but she caught that of hip-hop's elite and many of its current players appear on Pink Friday. Eminem's participation in "Roman's Revenge" adds a harder flare to an otherwise mainstream album; the Rihanna/Nicki exchange program continues here with the gorgeous, girl-powery ballad "Fly"; and Natasha Bedingfield's inclusion on the fast-paced electro groove "Last Chance" allows the debut to end on a high. Though the talented wordsmith certainly didn't need the help of the massive star-power that aligned for her debut to shine, and despite a few duds sprinkled throughout, the collective amassed has us saying TGIPF.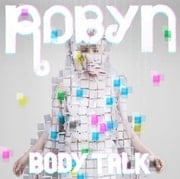 If the soundtrack for Burlesque is approached with an appreciation for overproduction, you can walk away satisfied. The weight of the soundtrack falls to Christina Aguilera, who takes the lead on eight of its ten tracks, including the radio-ready "Express" and the long awaited (and worth it!) collaboration with Australian songstress Sia, "Bound To You." Cher's two contributions — her first original releases in seven years — might get lost when reading the Aguilera-heavy Burlesque track list, but once the incredible ballad "You Haven't Seen The Last Of Me" (written by none other than Diane Warren) starts to play, it's clear that the seasoned pro only needs a single show-stopping song (and, OK, a healthy dash of autotune) to stand out on an album chock-full of Aguilera's masterful vocals. Stream the Almighty Remix of Cher's "You Haven't Seen The Last of Me" and the album cut of Christina's "Express" in the player below.
 Thanks to Robyn's Body Talk series, Sweden's greatest export in 2010 is synth-drenched creative pop beats. The final installment in the series doesn't ease up on Robyn's penchant for infectious hooks, with each of the five new tracks ingrained in the brain, ready for repeat in the shower after first listen. Like Body Talk Pt. 1 and Pt. 2, the third (simply titled Body Talk) boasts songs that stick out first and foremost ("Time Machine" and "Stars 4-ever") and others that are slow-burning, latent gems ("Call Your Girlfriend" and "Get Myself Together"). If you've just awakened from a coma (welcome back!) and missed The Year of Robyn, the inclusion of the five best tracks from each the first two Body Talks on this release make this the stand-alone must-have in the series. (Body Talk is available for $3.99 at amazon.com.)


Towleroad November 22, 2010 by moderntonic.com

 MUSIC NEWS:

 Kylie Minogue will perform at the Macy's Thanksgiving Day Parade on Thursday morning. Also, her latest video, for "Better Than Today," premiered late last week.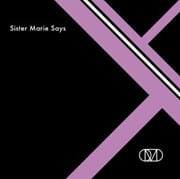 Orchestral Manouevres in the Dark have released a second U.K. single, "Sister Marie Says," from their comeback album History of Modern. Get a free download of the Stopmakingme Remix in player above and watch the video here. Also, check out the band's cover of the xx's "VCR."

 Last week we featured Shit Robot's new video for "Take 'Em Up," featuring LCD Soundsystem's Nancy Whang. Today we have a free mp3 of the dance track in the player above.

 The response to the "new" Michael Jackson tracks has been fairly lackluster so far: "Breaking News" doesn't even sound like Michael and "Hold My Hand," with Akon (and which is surprisingly good), didn't even crack the Top 20. Another track, the unfortunately-named "Do You Know (Where Your Children Are?), with Jay-Z, and a previously unreleased video for "One More Chance" have hit the web.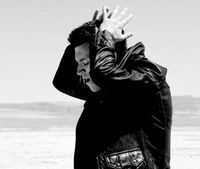 Frankmusik delivers a new single.

 Goldfrapp, newly free from EMI Records, will release a greatest hits collection.

 Austin-based dance siren Zayra, whose "VIP" was a club hit a few months back, has released her second single, "Baby Likes to Bang." You can check out the video here.

 Janet Jackson will embark on a global greatest hits tour in 2011.

 Saint Etienne to release a Christmas album.

 MORE NEW RELEASES: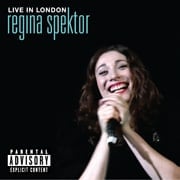 In-the-know pop fans advise that when you want to escape the disco stick, you should pick up the Spektor. Regina has consistently been a breath of fresh air, and though the material on the Regina Spektor: Live in London CD+DVD set is largely culled from her known catalogue (along with three never-before-heard songs), it's nowhere near stale.
 
Cannibal, a repackaging of Ke$ha's debut plus eight new tracks including the infectious "We R Who We R" and "Sleazy," might accomplish what Animal couldn't by finally separating the disheveled pop-tart from the pack.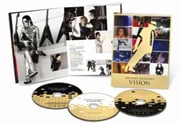 While Jackson family members and the blogosphere debate the origin of a voice on Michael's first posthumous release, true fans will find a nice distraction from the dispute with Vision, a box set of 3 DVDs featuring MJ's entire collection of videos and short films.
Röyksopp — another Scandinavian synth-pop act determined to make 2010 the year of episodic albums — follows up its early 2010 release today with (when compared to Junior) the more-atmospheric, less-mainstream  Senior. 
Berlin-based Kalle Kuts and Daniel Best reignite our '80s obsession with a house-party-worthy arsenal of post-disco tracks they've compiled and an album title that reads like their mission statement: G.I. Disco: The History of the Cold War's Hottest 80's Club Music in West Germany.
For Kanye West's introspective My Beautiful Dark Twisted Fantasy, he reflects on his past few years as America's most misunderstood man and spins it with inspiration from the likes of Gil Scott-Heron to arrive at an album that ditches the glitzy 808 beats to focus on what — besides self-absorption — really makes Kanye a star: lyrical finesse.
Also out today: Sting — Live in Berlin; David Bowie — Rare and Unseen; Kate Bush — The Document; My Chemical Romance — Danger Days: The True Lives of the Fabulous Killjoys; Ne-Yo — Libra Scale; Nine Inch Nails — Pretty Hate Machine: 2010 Remaster; Jessica Simpson — Happy Christmas; The Smashing Pumpkins — Teargarden By Kaleidyscope Vol. II: The Solstice Bare; Various Artists — Ministry of Sound's The Annual 2011

MUSIC VIDEOS:
Glasser — "Mirrorage"
Whether through hoodoo or witchcraft, the spellbinding video for "Mirrorage" announces ethereal American songstress Glasser's appearance on the scene. Her Florence and the Machine-like hallucinatory music video entry will likely ensure that Glasser's staying power is stronger than the flickering mirage she appears to be in this debut.
Friends Electric  — "Golden Blood"
On its Myspace page, Welsh dance-act Friends Electric says it wants to inject personality back into dance music. They accomplish just that by giving the adorable bespectacled lead singer plenty of face time in the dream-like "Golden Blood."
Bernard Sumner, Hot Chip, Hot City — "Didn't Know What Love Was"
If post-punk icon Bernard Sumner (Joy Division, New Order) had cloned himself as many times as director Andreas Nilsson does in the human kaleidoscope-like video for his Hot Chip/Hot City collaboration, "Didn't Know What Love Was," he might have birthed even more legendary '80s groups.