Some bigots still think that anti-bullying teachings are part of an agenda by the LGBT community.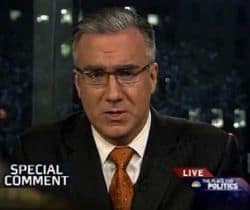 Keith Olbermann emerges from seclusion via Twitter: "Greetings From Exile! A quick, overwhelmed, stunned THANK YOU for support that feels like a global hug & obviously left me tweetless XO."

Pastor Jim Swilley's son, the lead vocalist of the Black Lips, talks about his dad's coming out: "When he called to tell me that he's gay I was in Berlin on tour. It was definitely shocking, but I was actually glad when he told me. I feel closer to him now because he's being honest with himself and everyone around him. It took him a long time to do it, and I honestly think he's hoping to live his whole life and never come out and do it, but now that he has I think he's a lot happier."

Chicago's Unabridged Bookstore still going strong after 30 years in business.

Teaser poster for the new Star Trek sequel hits the Web.

Massive worldwide debt: "Next year, fifteen major developed-country governments, including the U.S., Japan, the U.K., Spain and Greece, will have to raise some $10.2 trillion to repay maturing bonds and finance their budget deficits, according to estimates from the International Monetary Fund. That's up 7% from this year, and equals 27% of their combined annual economic output."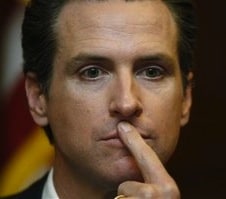 Now that he's been elected Lieutenant Governor of California, the Washington Post ponders the political future of Gavin Newsom.

What's wrong with this picture?

Megamind pulls in $47 million at the box office this weekend.

According to some reports, Irish Senator and LGBT advocate David Norris "has said that not only has he planned out his own funeral, he's also started recording his own eulogy, to be played as his coffin is buried into the ground."

The National Enquirer, the publication that broke the John Edwards love child story, is now accussing Rielle Hunter of being a starf*cker.

Nick Lachey's been hitting the gym pretty regularly these days.