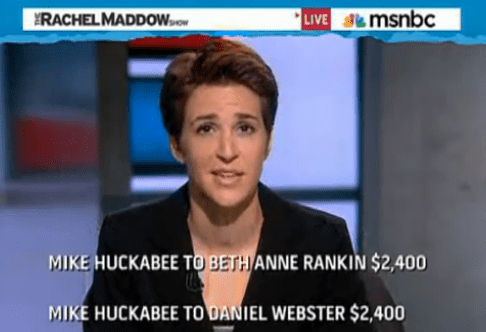 Yesterday, MSNBC suspended Keith Olbermann without pay after it was reveled that he did not inform the cable new network about three political donations he made to three Democrats. MSNBC has an internal rule in place that requires approval before any such donations are made by their talk show hosts.
On her own MSNBC program last night, Rachel Maddow pointed out the difference between her network and FOX News, which has no such internal requirement related to political donations from their hosts. She goes on to list the donations, fund-raising appearances and explicit political endorsements made by FOX News television hosts and contributors.
Maddow explained, about MSNBC: "We are not a political operation; Fox is. We are a news operation"
She also seemingly appealed directly to MSNBC bosses: "The point has been made and we should have Keith back."
Watch the entire enlightening segment, AFTER THE JUMP.