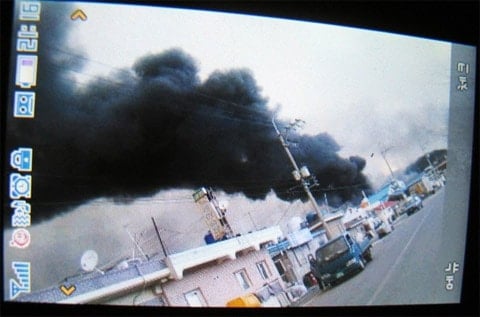 Tensions are high on the Korean peninsula following shelling of areas of South Korea earlier today by North Korea:
"Two South Korean soldiers were killed, 15 were wounded and three civilians were injured, said Kiyheon Kwon, an official at the Defense Ministry. The South Korean military went to 'crisis status,' and fighter planes were put on alert but did not take off. South Korean artillery units returned fire after the North's shells struck South Korea's Yeonpyeong Island at 2:34 p.m., said Mr. Kwon, adding that the North also fired numerous rounds into the Yellow Sea. Television footage showed large plumes of black smoke spiraling from the island, and news reports said dozens of houses were on fire."
White House statement from Robert Gibbs: 
"Earlier today North Korea conducted an artillery attack against the South Korean island of Yeonpyeong. We are in close and continuing contact with our Korean allies. The United States strongly condemns this attack and calls on North Korea to halt its belligerent action and to fully abide by the terms of the Armistice Agreement. The United States is firmly committed to the defense of our ally, the Republic of Korea, and to the maintenance of regional peace and stability."
Watch some raw footage, AFTER THE JUMP…