Yesterday I posted about reports that a vandal had destroyed a section of LGBT books at the Harvard Library in November by soaking them in urine. Approximately 40 books worth several thousand dollars were destroyed.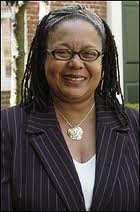 Now, College Dean Evelynn M. Hammonds, in a statement to the school, is reporting that it was not the work of someone making a hateful statement by targeting the LGBT, but a clumsy worker who spilled a bottle of urine that was left on a shelf.
…upon an investigation by HUPD, it was revealed Monday morning that "our own library personnel" had accidentally spilled a bottle, containing what was reported to be urine, that had been found on the shelf, according to Hammonds. Harvard College Library plans to replace all 36 damaged books as soon as possible, she added.
"I believe this is an important new fact in the investigation and warrants my sharing it with you immediately. While we should not minimize the seriousness of this incident, HUPD is no longer classifying this incident as a hate crime," Hammonds wrote in her statement. "This nuance in the facts in the case also explains why library personnel did not immediately report the incident and treated it instead as a prank."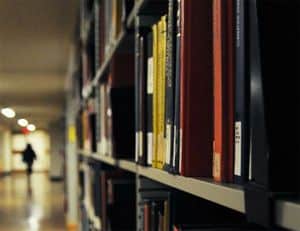 Faculty of Arts and Sciences spokesman Jeff Neal wrote in an e-mail that it remains unclear why a bottle of urine was stowed in the library, adding that the spill was reported by the library employee—the same person who caused the spill, according to his understanding—and cleaned up the same day that it occurred.
*****
Though Harvard College Queer Students and Allies Co-Chair Marco Chan '11 expressed relief that the damage was the result of an accident and not a targeted act of homophobia, he said that he remained concerned by facts of the incident that remain unexplained.
"On the one hand, I feel relieved by the news—but on the other hand, I'm still holding breath on questions that are still unresolved," Chan said. "Why was there a bottle of urine on the shelf? Why did it take two weeks for library or HUPD to figure out that this was just an accident? Did someone suddenly come forward?"
The incident has had one benefit, toward raising awareness about diversity and inclusion on campus.
In the e-mail containing the link to Hammonds' official statement, the Dean addressed students at the College with the hope that the incident would reaffirm the integrity of the College's diverse community.
"This is an important moment to reiterate our shared values and to note that Harvard College mandates that everyone show respect to all members of our community," Hammonds wrote. "I hope you will join me in espousing and practicing these shared principles."
Damaged LGBT Books in Lamont Not Result of Hate Crime, Dean Says [Harvard Crimson]