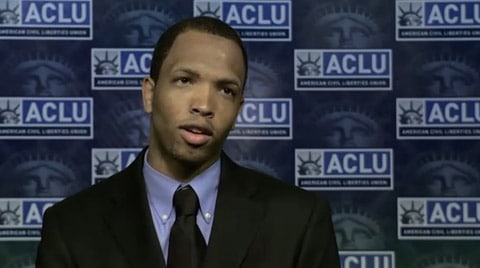 You may recall the lawsuit filed by the ACLU in October on behalf of Forrest Copunty, Misssissippi corrections officer Andre Cooley, who was fired after supervisors discovered he was gay during a domestic violence incident at his home to which police responded.
"Upon learning that Mr. Cooley was gay and in a same-sex relationship, Chief Bolton immediately told Mr. Cooley not to come back to work before reporting to his immediate supervisor. When he did report to his supervisor, Mr. Cooley was told he was suspended indefinitely. The next day, Defendant Donnell Brannon, Staff Sergeant of Jail Operations, informed Mr. Cooley that the Sheriff's Department had terminated him because of 'the type of situation' in which Mr. Cooley had been involved. Mr. Cooley asked Staff Sergeant Brannon whether he was being fired because he is gay. After a brief pause, Staff Sergeant Brannon responded, 'Yes.' On information and belief, Staff Sergeant Brannon subsequently told Mr. Cooley's co-workers that 'Cooley was fired because he turned out to be a faggot.'"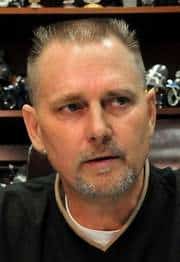 The Forrest County Sheriff's Department has responded, absolving itself of any wrongdoing:
But in an answer to Cooley's lawsuit, the sheriff's department argued that no federal or state statute exists in regard to firings over sexual orientation, and that Cooley was an at-will employee who worked "solely at the pleasure of the Forrest County Sheriff (Billy McGee, pictured)."
***
Bear Atwood, one of Cooley's American Civil Liberties Union attorneys, said a significant body of case law exists that protects public workers.
"What it fails to do is give any legitimate reason why he would've been fired," she said of the response filed Friday in U.S. District Court in Hattiesburg. "It basically says that it would have been OK to fire him because he's gay."
Defense attorney Jim K. Dukes Jr. said that was not the case.
"We feel the answer speaks for itself, and we feel we had justified grounds for his termination that had nothing to do with his sexual orientation," Dukes said.
The Sheriff's Department has requested a non-jury trial and is trying to claim it's protected by sovereign immunity.