(via gossip cop)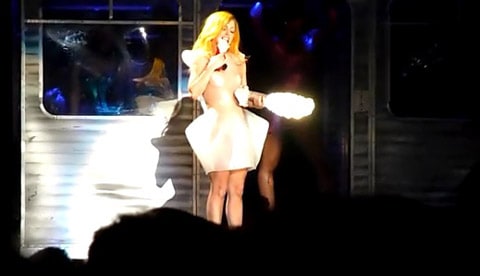 Last night at London's O2 Arena, Lady Gaga went on a Christmas rampage, biting the head off a Santa Claus doll and crushing it under a stiletto heel.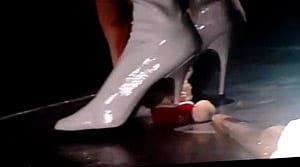 Said Gaga, holding the doll: "Oh look it's Santa. Well I do like Christmas, but for those of you who are feeling lonely this Christmas…you know, just to keep everyone happy…"
She then bit the head off the doll and crushed it beneath her foot, screaming, "I hate the holidays! I'm alone and miserable you f**king dumb bit of joy!"
Explained Gaga, "He was pregnant with chemicals not meant for children."
Uh oh. Bill Donohue's gonna be mad.
Watch, AFTER THE JUMP…