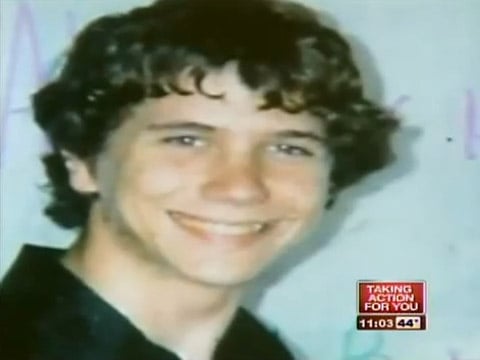 Neo-Nazi John Ditullio, Jr. has been sentenced to life in prison without parole for killing a gay teen and stabbing a woman in New Port Richey, Florida in 2006.
The AP wrote, last year: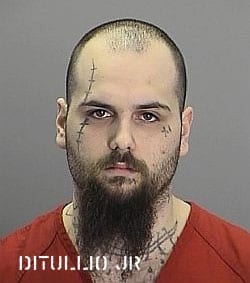 "Prosecutors allege that Ditullio broke into his neighbor's home and stabbed two people — injuring 44-year-old Patricia Wells, the home's owner, and killing Kristofer King (Above), a 17-year-old visitor and friend of Wells' son. Wells lived next door to a mobile home that was commonly known as 'the Nazi compound,' which had large swastika flags flying on the property, authorities said. Ditullio was arrested at the mobile home after a SWAT standoff. Authorities called the stabbings a hate crime, and Wells agreed, previously telling local media that she believed Ditullio attacked her because she had a black friend — and because her own son was gay and Ditullio may have mistaken King for her son."
You may recall that the heavily-tattooed Ditullio got a makeover for his trial. Not this week:
"Each day during the trial, a makeup artist was paid up to $150 to cover Ditullio's tattoos, which include a Nazi swastika, barbed wire and an expletive. On Thursday, the makeup artist was there, but attorneys told the judge that Ditullio didn't want to wear any makeup."
Wells is still scared of retaliation.
Watch the local ABC News report, AFTER THE JUMP…