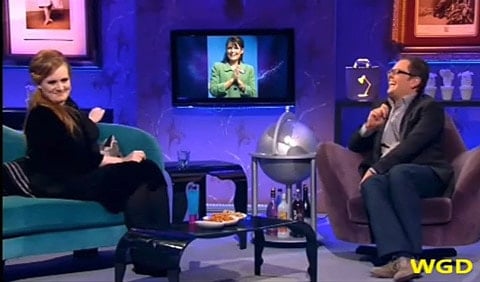 Adele appeared on Alan Carr's UK talk show Chatty Man recently to talk about her new album 21, and talked about meeting Sarah Palin on SNL.
"She wanted to come backstage and meet before the thing but everyone that works with me is quite gay and they don't like her and she doesn't really like them very much either."
She also sang her new single, Rolling in the Deep.
Watch, AFTER THE JUMP…
(via idolator)