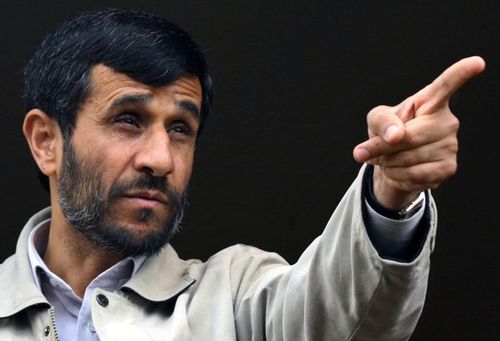 Remember when Iranian President Mahmoud Ahmadinejad addressed a crowd at Columbia University in 2007 telling them the following ridiculous statement?
"In Iran, we don't have homosexuals like in your country. We don't have that in our country. In Iran, we do not have this phenomenon. I do not know who has told you that we have it."
Ahmadinejad is at it again, responding to the very justified backlash he received back then: "They asked me (at Columbia) why you crack down on homosexuals in Iran? I answered we don't have so many homosexuals in Iran because we believe this act is against the human spirit and humanity."
If you missed his speech in 2007 watch it, AFTER THE JUMP.