Antoine Dodson gets a reality show pilot that will help explain "how a news story sparked a new life for him and his family."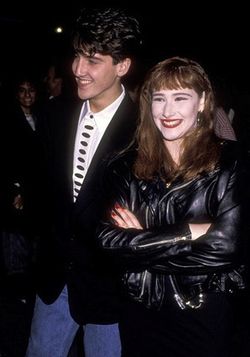 80's pop star Tiffany on dating NKOTB member Jonathan Knight: "He turned gay later. I didn't do it, but he's fabulous, though. I had issues with that. I was thinking that I did. But, no…Now looking back while we were dating. He was so much fun. We used to do facials together. He was so easy to talk to."

Is Prince William's balding the real reason behind his engagement?

Robert Vander Plaats continues his hateful "Capturing the Momentum Tour" in Iowa: "We want to have a marriage amendment that the people of Iowa can vote on. We'd like to re-affirm the Defensive Marriage Act. We would like to change the selection process for judges to the Supreme Court. And we'd love to see the other four resign."

Twitter's involvement in the recent government turmoil in Tunisia.

NBC picks up lesbian sit-com pilot called I Hate That I Love You: "It's from Will and Grace alum Jhoni Marchenko, and the logline is certainly eye-catching: 'A straight couple introduces two of its lesbian friends to one another and what results is both instant attraction and a pregnancy.'"

More TV pilot news: thanks to NBC, David E. Kelley's Wonder Woman pilot will get a shot at being a network series after all.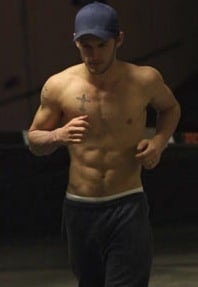 So-called new "It" boy Alex Pettyfer goes for a run in LA.

Palm Springs Sergent explains to the court that he used an anti-gay slur during a gay sex sting operation so it would serve as an "icebreaker" for his officers.

Record ice melt: "The 2010 runoff was more than twice the average annual loss in Greenland over the previous three decades, surpassing a record set in 2007."

Gender-Neutral toilets cause stir in Brazil.

Rob Lowe buys a round of drinks at a gay bar in the latest episode of "Parks and Recreation."

I guess it was only a matter of time: casting is currently underway for a gay version of Jersey Shore called "Under the Boardwalk."

Gay couple in Philadelphia claim police brutality: "I kept telling him how much it was hurting and he just said, 'Shut up, pussy faggot.' I closed my eyes and all I could hear was Jason screaming. And I told him I have a dislocated wrist, and he said, 'Shut the fuck up, or you'll have a broken wrist.' He said, 'Let me hear you squeal, faggot.'"