Westboro Baptist Church won't be picketing the funeral of 9-year-old Christina Taylor Green — they've bartered their hate for time on two radio stations: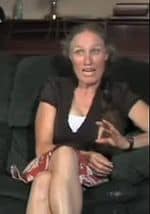 Shirley Phelps-Roper said radio stations in Phoenix and Toronto, Ontario, Canada, offered to give the Topeka church airtime to discuss its views in exchange for its members not picketing the girl's funeral.
Phelps-Roper said she and three other church members would be in Tucson for  Friday's funeral of U.S. District Judge John M. Roll, who also was slain on  Saturday.
She said the Arizona law, which prohibits protests at or near funeral sites, would be of little consequence to herself or other picketers, who planned to be at least 1,000 feet from the church where Roll's funeral will take place.
Said Phelps-Roper: "Until our testimony is complete…there's not any power — no law, no human — in this country that's going to be able to shut us up."