Wyoming's house Education Committee advanced a bill that would prohibit the state from recognizing same-sex marriages performed elsewhere, the Billings Gazette reports: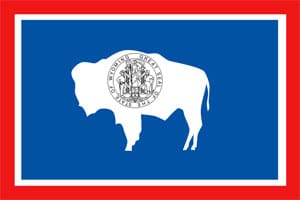 With the 7-2 approval of House Bill 74 by the Education Committee — which in the past hasn't been assigned gay-marriage bills — the legislation now must pass three votes by the full House before it would head to the Senate.
Supporters of HB 74, including the bill's sponsor, state Rep. Owen Petersen, R-Mountain View, said the legislation was needed simply to resolve a conflict in Wyoming law. A Wyoming statute defines marriage as a contract "between a male and a female person," but state law also recognizes any valid marriage performed outside the state.
House Majority Leader Tom Lubnau, R-Gillette, said that, as a "virtue of consistency," Wyoming law should either recognize all gay marriages or no gay marriages. And, in talking with his constituents, he said, it's clear on which side of that debate they fall.
"They have been very, very, very, very clear that they desire the policy of the state of Wyoming to be marriage is between a man and a woman," Lubnau said. "That's how they want their policy; that's how they want their society to look."
Lawmakers believe they have the votes to pass HB74 as well as a constitutional amendment banning same-sex marriage, the paper adds.