You may recall that last May, St. Paul Elementary School in Hingham, Massachusetts refused admission to an 8-year-old boy whose parents are a lesbian couple. The Archdiocese of Boston said then that it was conducting a review of school policies. It has now released a new set of guidelines, the Boston Globe reports: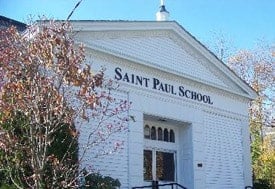 The Archdiocese of Boston, under fire from all sides after a parochial school withdrew an admissions offer to the child of a lesbian couple, yesterday released a new Catholic schools admissions policy that said parochial schools will not "discriminate against or exclude any categories of students.''
However, the policy, which was distributed to pastors, parishes, and school administrators by e-mail, said school parents "must accept and understand that the teachings of the Catholic Church are an essential and required part of the curriculum.''
Said Michael B. Reardon, executive director of The Catholic Schools Foundation: "From the perspective of the foundation, the key part of this is that it does not exclude any group of students, and it promotes what is essential to Catholic education, which is inclusivity."