North Carolina Rep. Larry Brown told the Winston-Salem Journal that the government should cut off AIDS funding for those who "caused it by the way they live."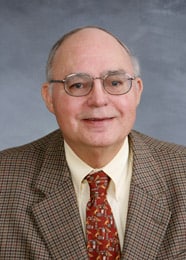 Brown, R-Forsyth, made the comments when asked by the Winston-Salem Journal to talk about his goals for the N.C. General Assembly session set to begin this month. He began by discussing his support for a constitutional amendment limiting marriage to a union between one man and one woman, which would forestall any efforts to allow same-sex marriage.
He went on to say he thinks the government shouldn't spend money to treat HIV among people "living in perverted lifestyles."
"I'm not opposed to helping a child born with HIV or something, but I don't condone spending taxpayers' money to help people living in perverted lifestyles," said Brown, who ran unopposed in the November election to win a fourth term.
Brown wouldn't say Tuesday what he considers perverted, but did say that adults who get HIV through sexual behavior or drugs would be among those who should not be treated at government expense.
Brown was immediately criticized for his ignorance.
Brown said Tuesday he's not trying to say how people should lead their lives but that it is a higher priority to treat people who have diseases "with no fault of their own." He said he doesn't oppose those with HIV or AIDS getting treatment, but he doesn't think the government should pay for it.
It's apparently not the first time Brown has disparaged gays. In an email to House Minority leader Paul Stam regarding a leadership award that was being given to then-House Speaker Joe Hackney, Brown said, "I hope all the queers are thrilled to see him. I am sure there will be a couple legislative fruitloops there in the audience."