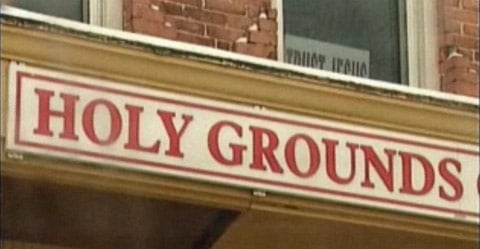 Anti-gay extremist Scott Lively has opened a coffee shop in Springfield, Massachusetts.
A City Councilor there is concerned that Lively, who has warned of a 'gay Nazi' takeover of the U.S. Military, and whose visits to Uganda (he claimed he delivered a "nuclear bomb against the gay agenda") to stoke homophobia were instrumental in planting the seed that eventually grew into the "kill the gays" bill, is using his business to spread his anti-gay views to local students and others who may not be aware of his past.
Lively was recently profiled in the Boston Globe and claimed he was toning down his anti-gay rhetoric, though the article seemed to suggest otherwise:
He says he has not changed his view that gays are "agents of America's moral decline'' but has refocused his approach to fit his flock in Springfield, which he said includes many homeless people, drug addicts, and alcoholics.
****
Lively continues to denounce homosexuality. Paul said that when he invited Lively to preach at his church earlier this year, Lively delivered an "old-time, hellfire message'' condemning gays.
Watch the report on Lively's coffee shop, AFTER THE JUMP…