State employees in California can sue for discrimination over the government's exclusion of their same-sex spouses from long term health benefits, a federal judge has ruled.
News 10 reports: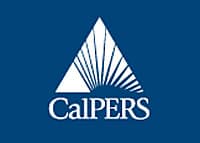 In a ruling issued on Tuesday, U.S. District Judge Claudia Wilken of Oakland said the couples can proceed with a lawsuit they filed in April against the U.S. Treasury Department and the California Public Employees' Retirement System, known as CalPERS. Wilken said that two federal laws used to deny the same-sex spouses the right to buy long-term care insurance "do not bear a rational relationship to a legitimate government interest."
The two laws are the Defense of Marriage Act, or DOMA, which bars federal recognition of same-sex marriage, and a section of the Internal Revenue Code that prohibits same-sex spouses from receiving favorable tax treatment for insurance plans. Wilken did not explicitly strike down the DOMA law, but said it could not be used as a basis for dismissing the lawsuit. She turned down a bid by the U.S. Justice Department for dismissal and said the case can go to trial.
They add: "The three couples in the CalPERS lawsuit – Michael Dragovich and Michael Gaitley, Elizabeth Litteral and Patricia Fitzsimmons, and Carolyn Light and Cheryl Light – were married during a five-month window in 2008 when same-sex marriage was legal in California."