A marriage equality bill has been introduced in Maryland: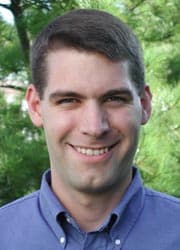 This morning, Senate Majority Leader Rob Garagiola (pictured) of Montgomery County introduced the Religious Freedom and Civil Marriage Protection Act (SB116), the preferred plan of gay-rights activists. The legislation would permit same-sex couples to marry but would not require churches to perform the unions.
The House version of that bill is scheduled to be introduced next week by House Majority Leader Kumar Barve of Montgomery County. Equality Maryland, the majority leaders and other lawmakers and same-sex couples will promote the twin bills at a press conference Tuesday in Annapolis.
Also, on deck are a similar bill with the same name to be introduced by Del. Luiz R.S. Simmons. The Baltimore SSun makes note of it but does not elaborate, only saying that it "appears to be slightly different." Another lawmaker,  Sen. Allan H. Kittleman, a Howard County Republican, is planning the introduction of a civil unions bill.
And the opposition is ready:
This morning, Del. Don H. Dwyer Jr., an Anne Arundel Coutny Republican, was talking to fellow colleagues about a bill he will soon introduce to counteract Maryland's new policy of extending marriage protections to same-sex unions that were lawfully performed in other states.
LGBT advocates are extremely positive about the chances for passing marriage equality in Maryland this year. A recent poll found that most Maryland residents support it.
Jeremy Hooper at Good as You has a look at NOM's Maryland team.