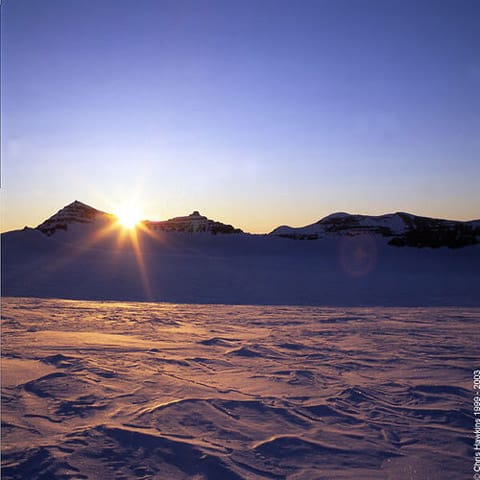 These things just aren't supposed to happen:
Scientists are puzzled by this phenomenon, and theories are circulating like wildfire. Some speculations have already been squashed – the 2012 leap year and changes in constellations are both considered unlikely explanations.
Could it all just be an illusion? Maybe so, according to Thomas Posch, with Austria's Institute of Astronomy. He hypothesizes that the sun's rays may have had a stronger bend than usual, resulting in the sun appearing earlier.
But the most troublesome theory may also be the truth. Some scientists suggest that the sun rose early due to global warming, namely, Greenland's melting ice caps. In the past year, temperatures in Greenland have risen three degrees Celcius above average. As icecaps melt, the horizon sinks down as well, which makes the sun appear earlier over the horizon.
(image of a Greenland sunrise by flickr user Christopher Hawkins)