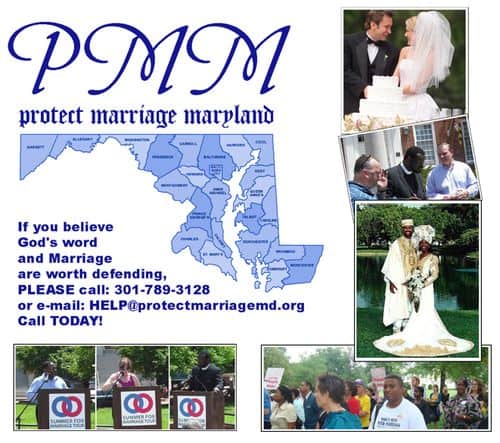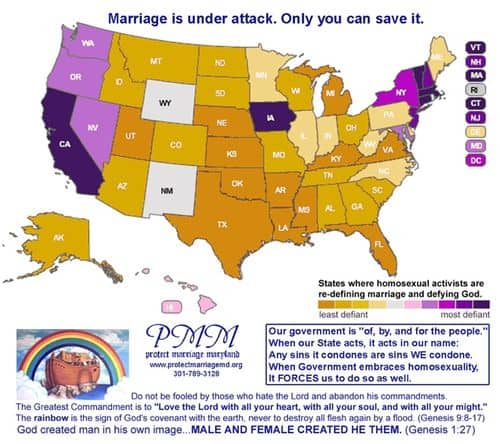 Bigoted anti-gay groups are amping up for a fight now that Maryland legislators have introduced a marriage equality bill that many gay rights acitvists feel very optimistic about. Jeremy Hooper of Good as You has a preview of the Protect Marriage Maryland website set to launch sometime soon. Not surprisingly, the hateful group is apparently affiliated with NOM.
Protect Marriage Maryland is headed by Robert Broadus, a tea party-backed Republican who ran for Congress last year but lost to Democrat Donna Edwards.
Watch an interview with Broadus, wherein he talks about "the queering of America," AFTER THE JUMP.