Lesbian couple's home in New Zealand is targeted with fire and hateful graffiti.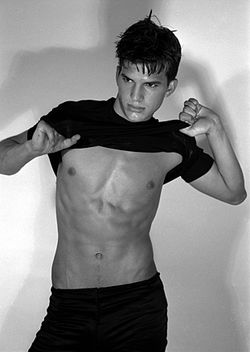 Ashton Kutcher's top 10 shirtless movie scenes.
Kutcher's new film, No Strings Attached, opens at number 1 at the box office.
This short history of Soloflex mentioned that "genetically perfect" Scott Madsen has recently been sent to prison.
The Apple app store has officially hit 10 billion downloads.
Ryan Kwanten rocks a bow tie.
The Catholic League's Bill Donohue resorts to name-calling while responding to Christopher Knight's piece in the LA Times about censhorship at the Smithsonian: "I had no idea that the vile video was part of a gay exhibition until after I called it hate speech. In any event, we won and you lost. Get over it. You are sounding like a narcissistic brat."
Tunisia-style protests could next engulf Egypt.
Pope Benedict: marriage is not a right.
The BBC apologizes for joking that Hiroshima and Nagasaki atomic bombings survivor is "the unluckiest man in the world."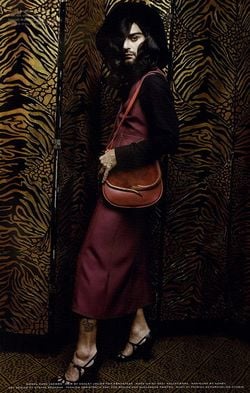 Photos from Marc Jacobs's spread in drag from last year's Industrie Magazine.
Former Real World cast member Joey Kovar to bare all for Playgirl.
Elton John says he is sick of being a "second-class citizen…We need people to say, 'OK. I'm straight. You're gay. Let's get along. I'm Republican. You're Democratic. Let's work together.'"
Zsa Zsa Gabor goes home after surgery.
Congresswoman Renee Ellmers (R-NC) says she plans to bring a concealed weapon to public events.
Stroke rate among those who are HIV-positive is on the rise.
New report: "Former Michigan assistant attorney general Andrew Shirvell was warned about using state resources to launch anti-gay attacks on politicians two months before he began targeting the University of Michigan's student body president."
John Travolta says that Rickey Gervais' hosting of the Golden Globes was "more like a roast."