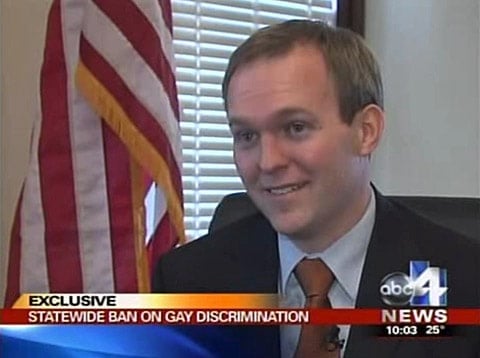 Utah State Senator Ben McAdams is set to introduce a bill that would outlaw discrimination against gay people in housing and employment, ABC4 reports:
It's more than 30 pages and seeks to do what nearly a dozen Utah cities have already done – protect gays from discrimination and to do it statewide. McAdams explained it this way to ABC 4, "You cannot be fired based on your sexual orientation or you can't be evicted based on your sexual orientation."
McAdams believes there is discrimination against gays. He also worries Utah is getting a bad reputation in this area. "I don't think most people in Utah discriminate. I think the people of Utah are good people. But that's not our perception around the country."
McAdams is a married Mormon.
Watch, AFTER THE JUMP…