Erik Bottcher, the LGBT liaison for NYC City Council Speaker Christine Quinn, has been hired by Governor Andrew Cuomo in what some say is a signal that the governor is serious about his intentions toward legalizing marriage equality in the state.
The NYDN reports: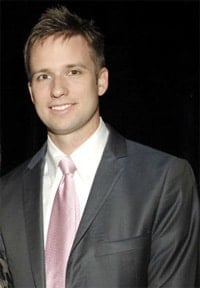 Cuomo is naming Erik Bottcher, City Council Speaker Christine Quinn's liaison to the gay community, to the newly created cabinet post of special assistant for community affairs.
"Erik's intellect and experience will be an invaluable asset in the fight to restore New York as the progressive capital of the nation," Cuomo said of Bottcher, who served as his liaison to the lesbian, gay, bisexual and transgender community in the 2010 race.
It's fair to ask whether Bottcher's appointment sends a message about how serious Cuomo is about gay marriage or whether it's just a nod to his liberal base.
Legalizing marriage could be a heavy lift: In 2009, the state Senate, then controlled by Democrats, defeated it by a clear 38-to-24 vote.
****
What exact role Bottcher – whose statewide work won't be limited to LGBT issues – and Cuomo play in this battle remains to be seen.
At a dinner for the Empire State Pride Agenda in New York, Cuomo committed himself to the fight for equality in New York state (VIDEO) and also mentioned it in his recent inaugural address.