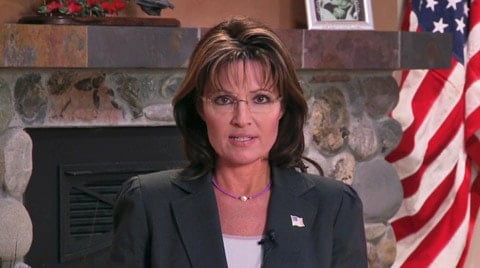 Bypassing the media once again, this morning Sarah Palin released the following video discussing the shooting in Tucson.
Says Palin in the video (my transcripts):"Acts of monstrous criminality stand on their own. They begin and end with the criminals who commit them, not collectively with all the citizens of a state, not with those who listen to talk radio, not with maps of swing districts used by both sides of the aisle, not by law abiding citizens who respectfully exercise their rights at campaign rallies…"
She adds: "Journalists and pundits should not manufacture a blood libel that serves only to incite the very hatred and violence that they purport to condemn. That is reprehensible. There are those who claim political rhetoric is to blame for the despicable act of this deranged, apparently apolitical criminal. And they claim poiitical debate has somehow gotten more heated just recently. But when was it less heated? Back in those calm days when political figures literally settled their differences with dueling pistols?"
Watch, AFTER THE JUMP…