A Saskatchewan court today ruled that civil commissioners are legally compelled to marry gay and lesbian couples regardless of their personal religious beliefs.
The Toronto Sun reports: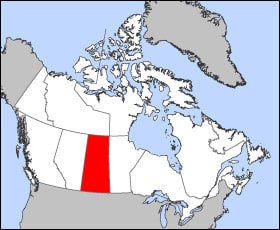 Following proposed legislation that would allow provincial officials the right to refuse to perform marriages that conflict with their religious beliefs, the Saskatchewan Court of Appeal was asked to rule on whether the very idea of such amendments would be constitutional.
They're not.
The court found that civil ceremonies free of religious implication are exactly that: free of the influence of religion.
The court also found that people who assume roles in public offices are bound to the rules governing those offices.
Wrote the court: "Persons who voluntarily choose to assume an office, like that of a marriage commissioner, cannot expect to directly shape the office's intersection with the public so as to make it conform with their personal religious or other beliefs…In our tradition, the apparatus of the state serves everyone equally without providing better, poorer or different services to one individual compared to another by making distinctions on the basis of factors like race, religion or gender…[To allow civil commissioners to refuse to perform marriages solely on their personal religious grounds] would violate the equality rights of gay and lesbian individuals."
Given the court's ruling, the government has decided not to appeal the case.