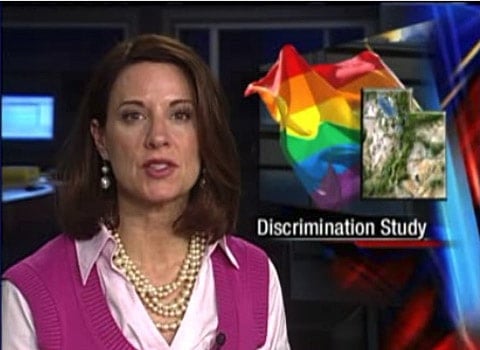 Late last week I posted about Utah State Senator Ben McAdams' plans to introduce a bill that would outlaw discrimination against gay people in housing and employment statewide. FOX13 reports on that legislation, and a new Williams Institute report that reveals nearly half of LGBT Utahns experience employment discrimination.
Watch, AFTER THE JUMP…
"The report predicts that the Utah Labor Commission would receive 16 to 22 claims per year under a new law. Of the gay and bisexual Utahns surveyed, 44 percent said they have been fired or denied a job or a promotion due to sexual orientation or gender identity. Among transgender Utahns, 67 percent said they had received such treatment."