Another anti-gay measure, this one a proposed amendment defining marriage as between a man and a woman, was advanced in the Wyoming legislature this afternoon, the Casper Star-Tribune reports: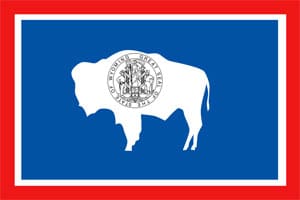 In an initial vote, senators voted 21-9 in favor of Senate Joint Resolution 5, which defines marriage as only between two people of the opposite sex. That's one vote more than the two-thirds majority needed to pass the bill if it comes up in a final vote in the Senate.
The bill must now pass two additional votes before it would clear the Senate and head to the House, where it could prove more difficult to find enough votes to pass it.
If the resolution passes both legislative chambers with a two-thirds majority, it would be submitted to Wyoming voters in a 2012 statewide referendum.
Yesterday, Wyoming's House passed HB 74, a bill banning recognition of same-sex unions performed elsewhere.