Hawaii's Senate Judiciary Committee has advanced a civil union bill there, KITV reports: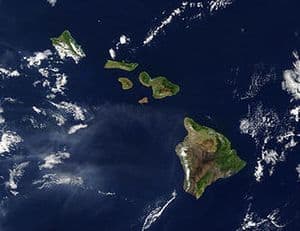 More than 70 people turned out to testify.
The proposal has the support of a majority of lawmakers and new Gov. Neil Abercrombie. So, the goal of supporters is to pass the controversial legislation early in the season so it does not become a distraction or get delayed as other issues take lawmakers' attention.
The measure passed the committee, 3-2. Sens. Clayton Hee, Maile Shimabukuro and Les Ihara voted for the bill. Sens. Mike Gabbard and Sam Slom voted against civil unions.
The civil unions bill is nearly identical to a measure that passed the Hawaii Legislature last year before it was vetoed by then-Gov. Linda Lingle, a Republican.
The bill now goes to the full Senate, before being sent to the House.