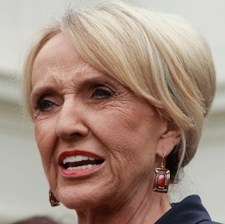 Not content to battle just the health care law and illegal immigration policy, lawyers for the state of Arizona are now expanding their efforts to eliminate that state's domestic partner benefits.
A judge ruled last year that the state must continue paying the benefits while courts decide the legality of a Republican and Gov. Jan Brewer-led effort to end the policy, enacted while Homeland Security Secretary Janet Napolitano was governor.
According to the Copper State's attorneys, though, the benefits need to be stopped during the proceedings to help the state save money:
Assistant Attorney General Charles Grube contends that U.S. District Judge John Sedwick was wrong in issuing an injunction last year barring the state from altering its benefits package.
That ruling requires Arizona to keep funding the coverage until there is a final ruling, something that could take years.
State lawmakers voted to end the benefits as a method of saving money.
Grube said that, in deciding whether to issue an injunction, Sedwick was required to consider not only the claims of harm to the people losing the benefits but also the harm to the state of being required to maintain them. But Grube said Sedwick was "explicitly dismissive" of evidence presented by the state about the cost burden on taxpayers of continuing to provide coverage.
Here's an idea: Arizona's lawyers could stop filing politically motivated lawsuits that cost untold amounts of time, money and, frankly, make the rest of the state look bad. It's just common sense.