The British government tonight announced that it is taking steps toward marriage equality: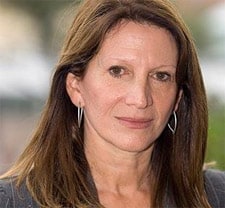 The equalities minister, Lynne Featherstone (pictured), has disclosed that the government intends to consult over how marriage laws in England and Wales can be further reformed, despite strong opposition from some religious groups.
She confirmed the coalition's intention to go further, as the Home Office announced that it is lifting the prohibition on civil partnership ceremonies being held in religious places of worship.
"Over the last few months I have spoken to a lot of lesbian, gay, bisexual and transgendered people and campaign groups and it became clear there is a real desire to address the differences between civil marriage and civil partnerships," said Featherstone. "We are going to be the first British government to formally look at what steps can be taken to address this."
Civil partnerships will soon be allowed in churches as well:
The home secretary, Theresa May, said the move would not be compulsory: "No religious group will be forced to host a civil partnership registration, but for those who wish to do so this is an important step forward." The change will affect England and Wales but not Scotland and Northern Ireland. A formal consultation paper will be issued in May.