Todd Wathen (pictured) and his partner, a gay couple together for eight years, have been refused by two Bed & Breakfasts after requesting to rent space for a civil union ceremony and reception, the Sun-Times reports: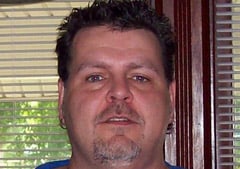 A couple of days after Gov. Pat Quinn signed the bill on Jan. 31, Wathen contacted the Beall Manison in Alton and the TimberCreek B&B in Paxton, about 50 miles south of Kankakee, to book a venue for a ceremony and reception.
The couple has filed a complaint with the Illinois Attorney General's office and the Dept. of Human Rights alleging violations of the Illinois Human Rights Act.
While the Beall Manison in Alton told Wathen they only do "traditional weddings", the TimberCreek B&B in Paxton cited the Bible: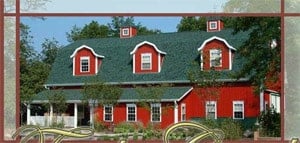 "We will never host same-sex civil unions. We will never host same-sex weddings even if they become legal in Illinois. We believe homosexuality is wrong and unnatural based on what the Bible says about it. If that is discrimination, I guess we unfortunately discriminate…The Bible does not state opinions, but facts. It contains the highest laws pertinent to man. It trumps Illinois law, United States law, and global law should there ever be any."
The owner of the Timbercreek, Jim Walder, followed up a few days later with unsolicited advice:
"Hi Todd, I know you may not want to hear this, but I thought I would send along a couple of verses in Romans 1 detailing how the Creator of the Universe looks at the gay lifestyle. It's not to late to change your behavior."
Gay couple file complaints after refused space to host their ceremony [sun-times]